I have no idea. If any of you know the secret, do tell. Look you may as well stop reading now, because this is basically Rachael-drinks-too-much-coffee-and-writes-instead-of-doing-stuff.
Things I have done this week:
Dreamt about packing.
Woken up at 5am with a start, thinking about packing.
Painted walls (returning house with cream walls to original state: I imagine that snot and fingerprints aren't really a look letting agents go for).
Eaten cornflakes in the bath at 11pm whilst reading Facebook (first break of the day, and pretty good multi-tasking if you ask me).
Told Jeremy Vine I want to poke him with a fork. He liked it.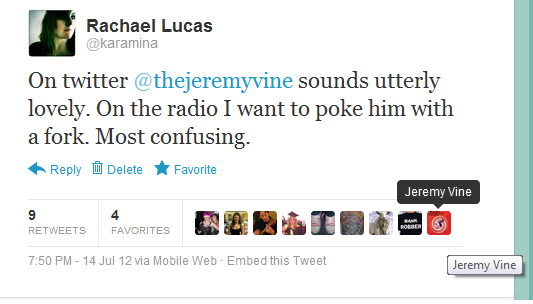 Been featured as one of Mumsnet's favourite blogs
Drove to Southport and back in one day with a car load of boxes and stuff. Lay with R in our new garden and looked at the sky through the branches of the apple tree.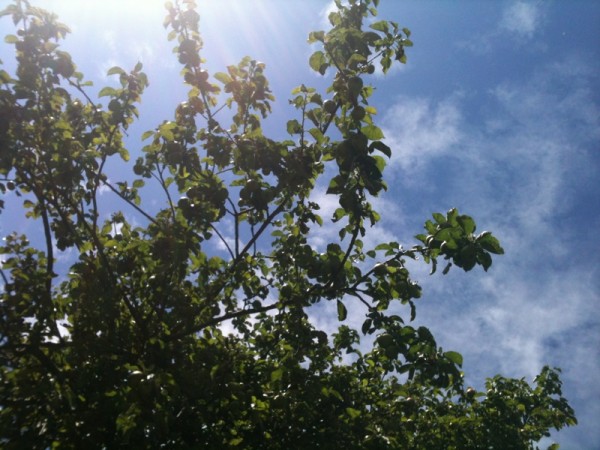 Met some really lovely new Southport people via my twitter thingy and ooh, exciting garden news which I'll reveal later once we move.
Chatted to our new neighbours who are awfully nice and proper gardeners (and eyed up quite a lot of their garden with that 'I'll be having a cutting of that, and that, and definitely THAT' sort of look that fellow gardeners give each other).
Discovered the LEA had no record of the children's school transfer applications with three days until the end of term. Decided the universe would sort it out (have you seen the Notes from the Universe? They're lovely).
Marvelled as the universe sorted it out yesterday with two hours to spare. Hooray.
And took a photo of this rainbow which made me exclaim with happiness on the way home the other day.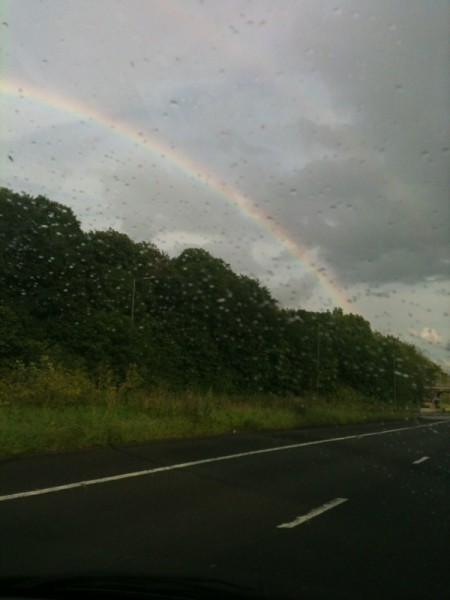 Everything's going to be okay.
See you after moving day. If you want updates meantime (ranting, grumbling, photographs) come and join the Tales from the Village Facebook page.