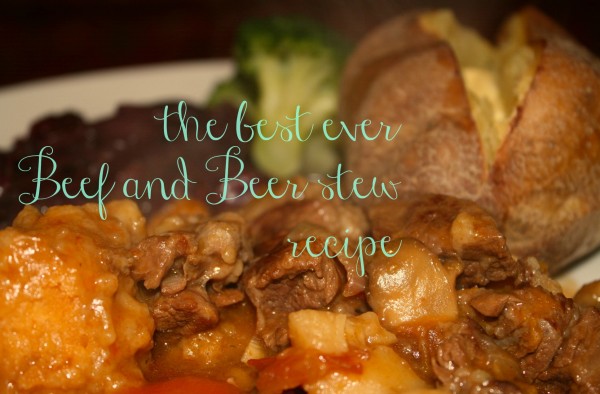 I am utterly hopeless as a recipe-passer-onner. Once I've made something once, I never look at a recipe again (see Cake Wrecks for pictorial evidence that my slapdash methods don't translate that well to the exact science of baking).
When I had just left university, I worked for a while as a hopeless girl friday in a restaurant kitchen in Augsburg, in Germany (here – if you're ever in Bavaria, go. I don't work there now so it's perfectly safe). The fact that I spoke very little German wasn't a problem, because Frau Mali, the huge and formidable dishwashing expert, had worked for years on an American army base so she acted as my translator. This, combined with sign language, worked reasonably well (admittedly I did slightly slice off one fingernail, and there were several cheese salads that should have been something entirely different) until the day I managed to set my bottom on fire. I'd been thinking for some time I could smell something dodgy and assumed I'd spilled something on the stove. Eventually I realised things were getting decidedly hot and that the burning smell was my bottom.
Anyway (I tell you what, if this ramble doesn't convince you I'm an ACE writer I have no idea what will…) the legacy of my time in Germany is a fondness for kümmel (caraway seeds) as a flavouring in almost anything I can get away with.
So – keep up, you lot, this was a recipe post, remember? – first off the beef and ale stew: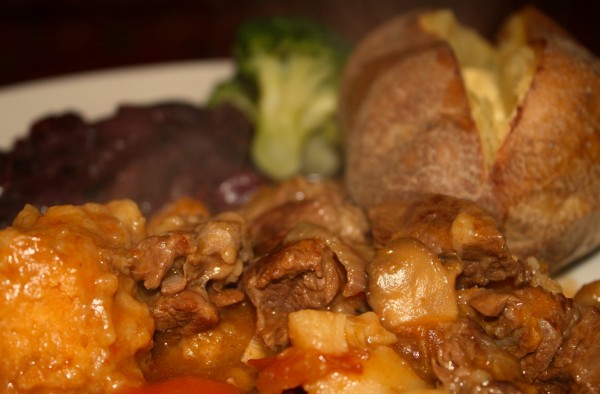 Note it is impossible to take a photo of stew that doesn't look like something unmentionable.
Recipe for beef and ale stew with dumplings, Rachael style:
(serves 8-10)
700g braising steak – you want it really nicely marbled with fat, not the stuff that's completely red and lean, because whilst it might look good, it won't taste anywhere near as nice
2 large red onions, chopped into chunks
a couple of cloves of garlic, chopped isn
four medium parsnips
three medium carrots
couple of tomatoes, chopped roughly
tomato puree (a good squirt)
beef stock of some kind
a good handful or two (half a medium sized one?) of chunked butternut squash or pumpkin
flour
caraway seeds
rosemary
a bottle of decently-strong beer (I used Bishops Finger)
Cook the onion and garlic in some butter until soft and translucent, then add the other veg and sweat gently under cover for about ten minutes, shaking the pan occasionally to make sure it doesn't stick.
Meanwhile chop the meat into 1.5inch dice (because you're cooking it for ages, if you make it any smaller it just disintegrates) and then sprinkle it with a good handful of flour and season it with salt and pepper. Brown it in a couple of batches – it's important that it browns really well and doesn't end up sweating fatly in the pan, which can happen if you overcrowd it. The thing about stew is if you take a bit of time at the beginning you end up with something utterly heavenly a few hours later.
Once the meat is browned, add it to the veg mixture, and then add the chopped tomatoes, a decent squish of tomato puree, a stock cube (I mean er your own lovingly handmade beef stock, ahem), a shake of caraway seeds (maybe a teaspoonful?) and a pinch of rosemary. Stir it all around a bit, then pour over the beer, and top up with boiling water so it's just covered. Simmer for a couple of hours, or transfer to the oven for same or slow cooker for the day whilst you go to work.
Half an hour before you eat, make the dumplings:
75g suet
150g self raising flour
a pinch of salt and water to mix – about 150ml
Add the water carefully – you want the mixture softish but able to make into little dumplings. Shape them into little balls, and pop them on top of the stew covered with a lid for the last half hour.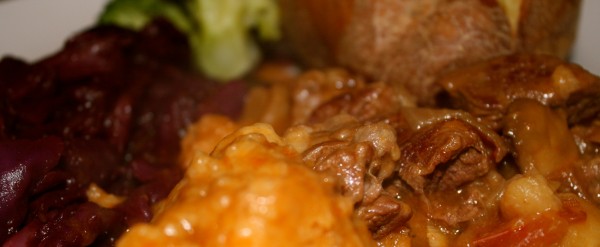 Meanwhile whilst all this is going on you can make some braised red cabbage.
One red cabbage, shredded
One clove of garlic, chopped finely
One small red onion, chopped
One large cooking apple, peeled, cored, and chopped roughly
Balsamic vinegar
Caraway seeds
Maple syrup
Red wine (or mulled wine, if you have any)
Butter
Soften the onion and garlic in the butter until translucent. Add the cabbage and apple, and sweat off for a couple of minutes.
Add a large pinch of caraway seeds, a slurp (erm, I suspect maybe two tablespoonfuls?) of balsamic vinegar and the same of maple syrup. Add a glug (look, I can't HELP IT, I cook whilst drinking wine, listening to Radio 4, refereeing arguments about Nerf Guns, helping with homework and working) of the mulled wine and then simmer on a really low heat for a good hour and a half. Or put in oven or slow cooker. I keep hoping someone will send me one of the posh slow cookers as a blogging perk, but meanwhile mine cost a tenner from Argos and works just as well. That is to say it hasn't burst into flames yet, but every time I go out I do cross my fingers and hope it won't.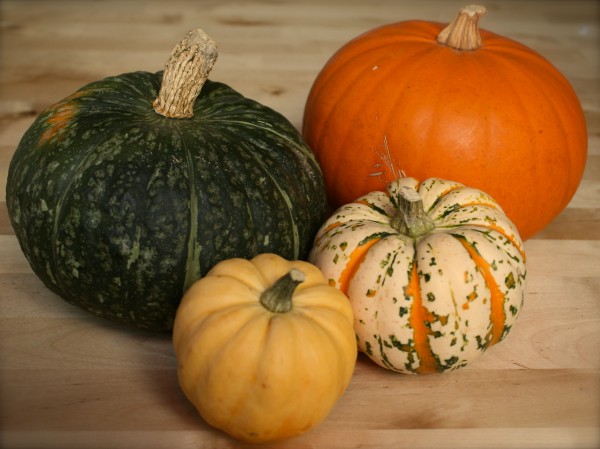 Some pumpkins, yesterday.
(I was going to write about my favourite pumpkin pie recipe but instead I'll just urge you to go and have a look at it, instead.)
But before you do any of that, can you please go here and vote for Tales from the Village if you are feeling kind? There's only another two days until the end of the competition, and getting into the top 25 would be really helpful for promoting my book which is going to be released into the wild in January.
You don't have to register or anything, and you can vote daily. Shame elections aren't so exciting, I say.