~sponsored post~
My friend Alison over at Brocante Home does a rather lovely thing called a life audit. And I'm thinking maybe it's a good idea to see if doing one might make me get myself a bit more organised, or it'll be December again and I'll be wondering what happened to my plans to make the most of 2013.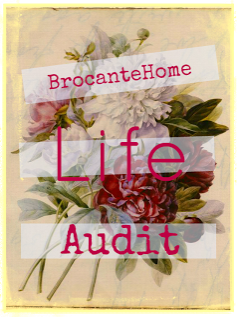 So here we are. We'll gloss over the fact that I missed January altogether, (I'll mention this rather helpful post on perfectionism and procrastination and you can draw your own conclusions) and we'll get on with it.
Today I'm…
Feeling: excited about Thursday and my next roller derby training session. Tired and sleepy after a long weekend where we had all six children for the first time this year.
Reading: Stepmonster: A New Look at Why Real Stepmothers Think, Feel, and Act the Way We Do

which is absolutely amazing, and is helping me as much as Life After Birth
by Kate Figes did when I was pregnant with my first child. It's not so much about how to cope with being a stepmother as with the psychology of step-parenting, and dealing with the politics involved.
Eating: Um, right now I'm writing this and eating cookies and cream ice cream. But I'm trying to eat loads of healthy food and working on the 80/20 principle. 80% vegetables, 20% ice cream is okay, right?
Planning: February half term with no children, because my four are off to visit the Highlands of Scotland with their dad.
Dreaming of: Spring. Filling the house with tulips and daffodils and waiting impatiently for the bulbs to flower. Thinking about what I'm going to grow in the garden this year.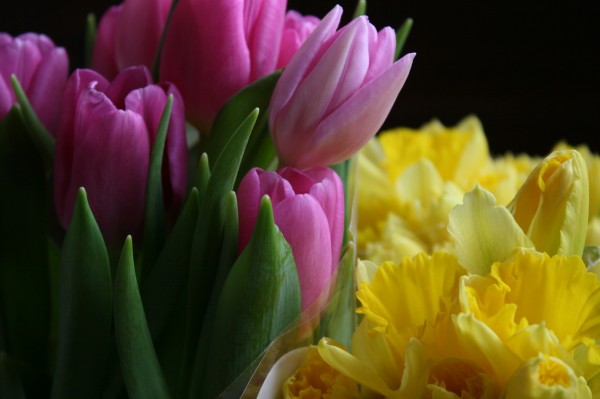 Coveting: Well, until today I'd have said an Emma Bridgewater teapot. But thanks to my sweet friends Diane and Vic, look, I need covet no more. Look at this.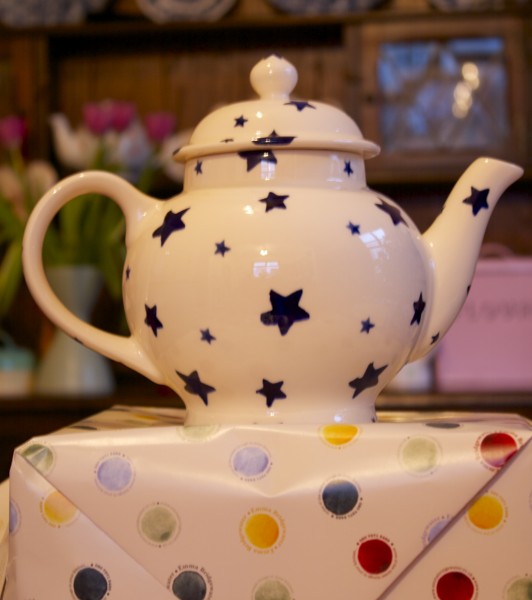 It's gorgeous and so pretty I want to wear it as a hat. Thank you, lovely girls.
Wishing: That everything could be a bit less complicated. Sometimes being a grown up is hard work.
Working on: Last minute book preparations. On the 14th of February my book Sealed with a Kiss will be available to buy on Amazon (the cover design is so amazing that I can't wait to write all about the design process).
Celebrating: Being 40. The approach of Verity's 13th birthday – and perhaps a surprise girly trip with tickets to see One Direction. Realising the other day that twice in a week someone had asked what I do and I had said 'I'm a writer' and not felt like I needed to qualify it with 'um, well, sort of'. Because now the blog is actually paying its way and I've got plans – loads of them.
Grateful for: Hot chocolate with squirty cream and grated nutmeg.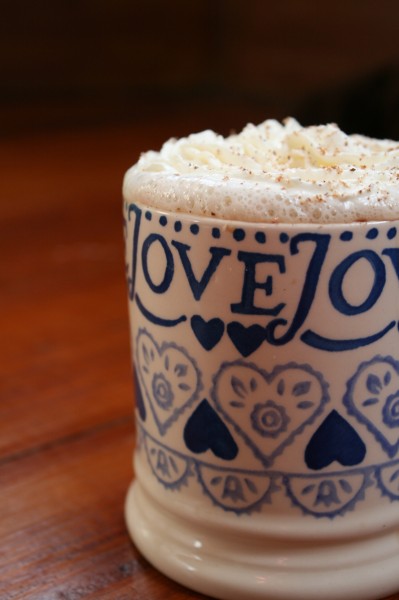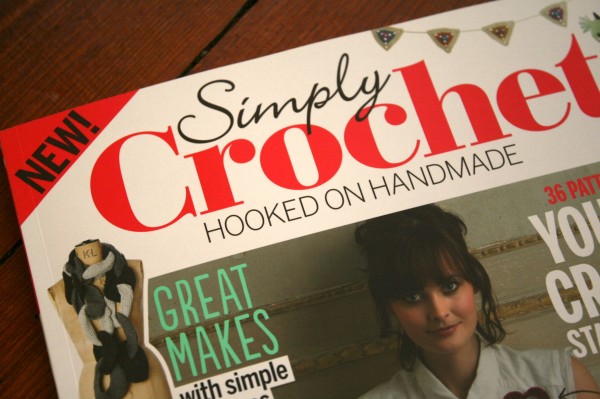 and pretty blanket ideas on Attic 24 and curled up wintery dog and cat and Radio 4. And for not having to go out tonight when there's a storm beating on the windows.
And finally, tomorrow I will be: having a day off. Drinking coffee and browsing in Broadhursts, the best independent bookshop in the world. Heaven.