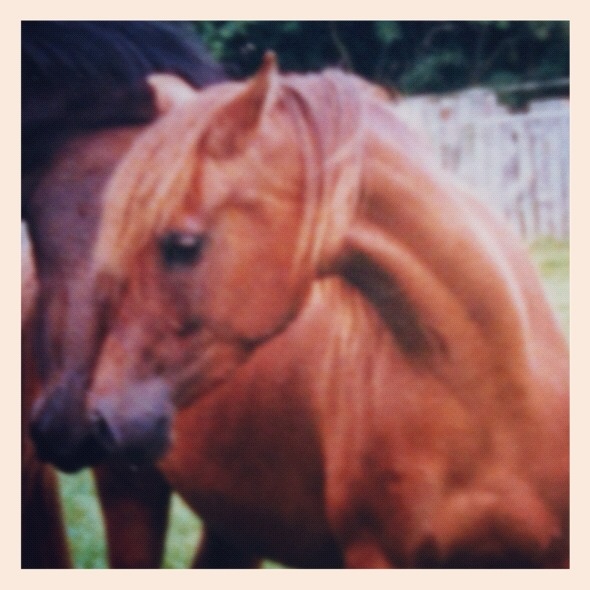 Silent Sunday solved:
Yes, it's a photo of a photo.
Yes, she is beautiful.
Yes, she was mine.
Her name was Karamina, and she was a beautifully bred Arabian mare and in the days before children she was mine for a short time, one of many horses who made my life.
In the words of Monica Dickens:
When I can't ride anymore, I shall keep horses as long as I can hobble around with a bucket and a wheelbarrow. When I can't hobble, I shall roll my wheelchair out to the fence of the field where my horses graze and watch them.
Whether by wheelbarrow or wheelchair, I will do likewise to keep alive – as long as I can do, as best I can – my connection with horses.