Over on Tara's blog it's week 140 of The Gallery and the theme is 'Self Portrait'.
I'm mostly behind the camera, partly because I like taking photographs and also because as soon as anyone points a camera at me I tend to pull a ridiculous face, like a five year old.
I took this one myself. I turned 40 this January and decided this was the year I was going to do things – to publish the book, to take up roller derby. It's the first of May today, five months into my year of being brave. I suppose some people would consider putting an untouched photograph of myself with no make up to be brave, but I happen to like being 40. My mum went on a gap year at 46 and maintains her 40s were her favourite decade. I'm inclined to agree with her. This article about turning 60 says it all for me. I like getting older. I actually like myself more now than I ever have. I don't take any crap, I'm brave enough to do things that scare me, and I know when to walk away (even if that does mean disappearing to bed halfway through a night out because I'm exhausted by midnight).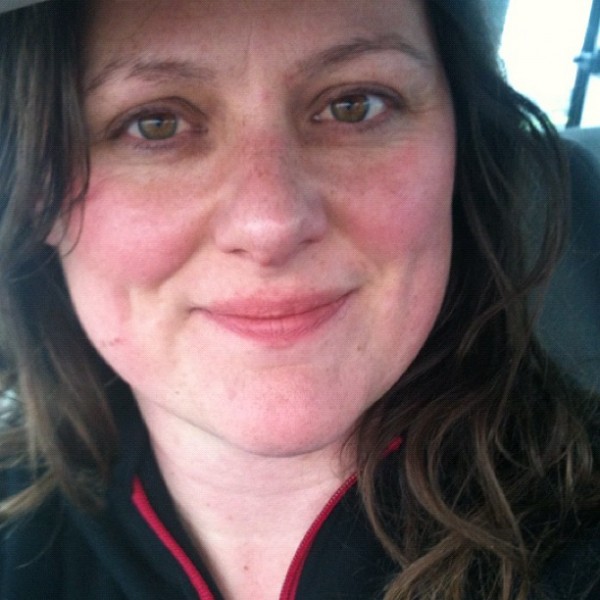 This week I'm madly decluttering the house. This is an annual thing for me and always seems to be quite therapeutic, because it reminds me that we don't need all the mountains of stuff we carry around. With four children living here, and another two some of the time, there's a lot of stuff which accumulates in corners. I'm recycling, giving things to charity, and clearing my head at the same time.
My tips for getting organised: read these. My friend Alison's gorgeous blog Brocante Home, and Flylady and Space Clearing. And try and avoid shaving the yak!