If you don't know Mumsnet, you could start here for the most recent post that made the news (and made me cry so much with laughter that when I tried to show R what was so funny, I could only squeak the odd word and wipe my eyes).
Back in the year 2000, Mumsnet was born, as was my daughter. I've been reading the site since it began, back in the days before blogs existed. If my Mumsnet search history could be seen (and thank god it can't), it'd tell the tale of the last thirteen years – from breastfeeding to sibling rivalry, divorce advice to how to deal with stroppy teenagers, and quite a bit more.
I went along to Mumsnet Blogfest last year – had an amazing day where I ended up sitting chatting to Tanya Byron about the joys of teenage girls (and met her daughter, who was absolutely lovely), and heard Caitlin Moran talk about how she writes. I blogged about my experience at Blogfest 2012 here.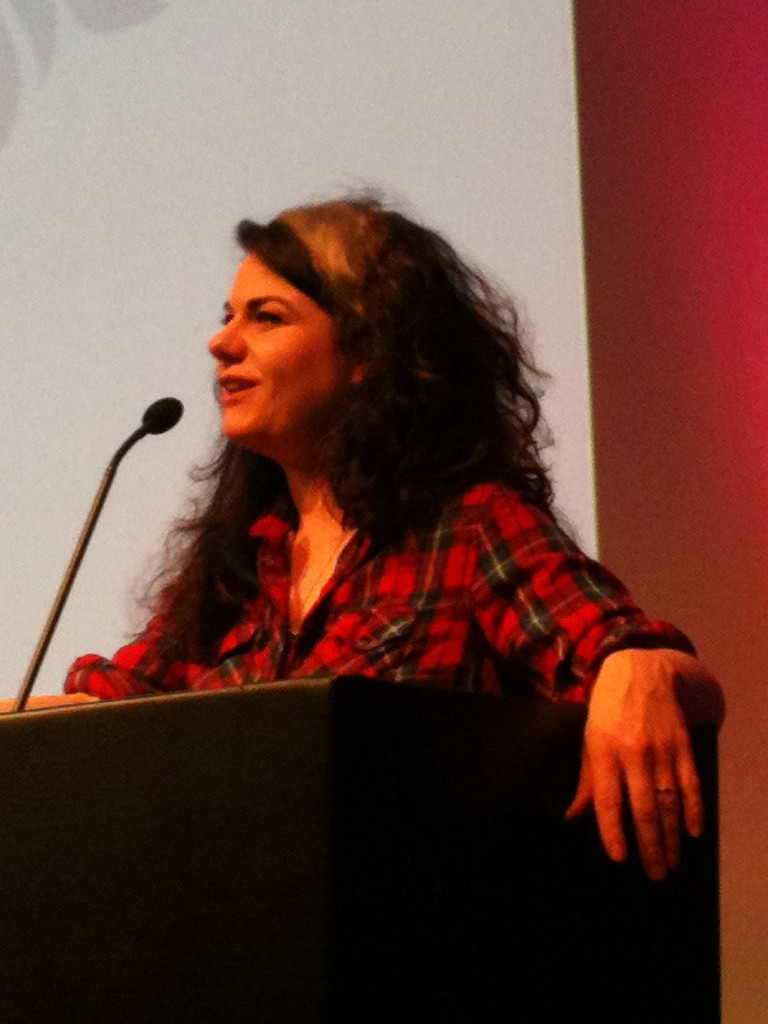 This year I'm talking on a panel called How to Make Money from your Blog – I'll be talking about how self-publishing Sealed with a Kiss tied in with blogging and social media, and telling a bit about what happens next. (There might well be a bit of BIG news too. Eek.)
There are still a few Mumsnet Blogfest tickets left – grab one and come along. I'm really excited about the writing panel with Lionel Shriver, AL Kennedy, Rosie Fiore and Cassandra Parkin (fellow conker lover, which is always A Good Thing, I think).
And now I'm going to SHUT UP AND GO AWAY. This 300 word post has taken me all morning, because I've read the whole of Mumsnet, read the blogs of half the speakers who are going, read my own Mumsnet posting history and shouted crossly at myself "you should have left YEARS ago, you fool" and I've done no writing for The Thing I Can't Talk About Yet which is very exciting and a bit terrifying.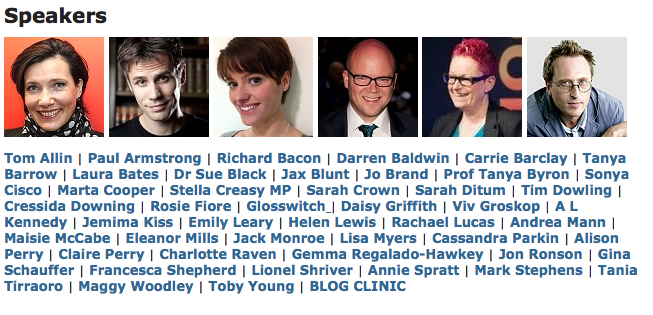 Ooh, I'm excited. I have nothing to wear. If I play my cards right, I could spent the rest of this afternoon looking up clothes online and achieve precisely nothing before school run o'clock.
See you on Saturday, maybe? I look pretty much like the photo over there, only taller. Come and say hello.
(Jo Brand! Yippee!)