Shall I let you in on a little secret?
This blog is about the lovely stuff. The gorgeous sunny days on the beach, photographs of the children being beautiful, stories of the allotment.
The clue's in the (* old, for those of you reading after 2011, this blog used to be set in a little English village before we moved to the seaside)
name
– tales from the village.
Not 'gruesome reality from the village'. I could give you the lowdown on what an absolute nightmare this week has been.
I could tell you that I couldn't face another morning of fighting today so I left the children to help themselves to breakfast, gave them the wii remotes and disappeared back to bed with a coffee and my laptop. (And it was heavenly – well, until Rory appeared crying because nobody would give him 'weetybix' for breakfast, and then until Jude stormed upstairs because someone had stolen his train, and – well, then I just gave up on the coffee.)
Anyway, I digress. Today I took my children on a picnic. It was lovely. Then I took them home, they were tired, they behaved like fiends and it was hideous. I didn't take photographs. Really, you wouldn't want to see.
But for those friends of mine who've commented that reading here, it looks like my life is idyllic and perfect, here you are: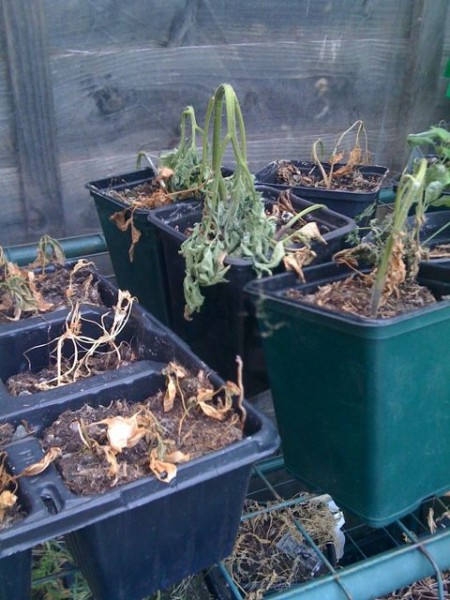 Those are my tomato plants. And my dill, and something else I can't even remember. Oops.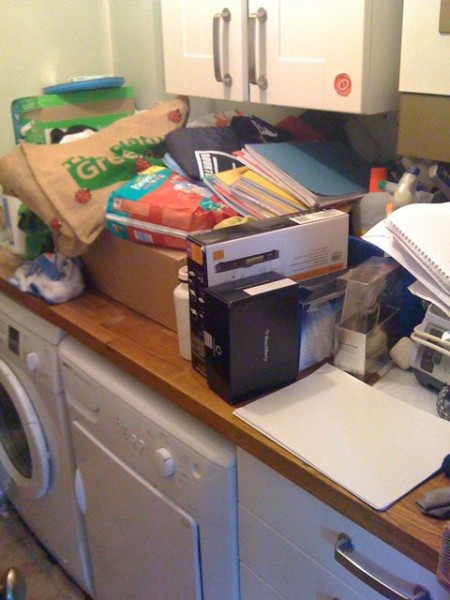 And that is the futility room. It has a door, so I can close it and pretend it's not there. It leads on to the garage. I didn't take a photo of the garage, because you don't need to see that. But it's not pretty.
One of my heroines is Martha Stewart. Yes, dodgy share dealing and all (come on, you're telling me you wouldn't sell your shares if you were given the heads-up?). I'm under no illusions about Martha – I know her magazine isn't real life, and neither is her tv show (which we don't get in the UK – come on Hallmark UK). But that doesn't make it any less enjoyable.
Life in the village isn't always perfect, but I like blogging about the pretty bits. Just don't forget that while I'm writing, I've probably got a gin and tonic in hand, I'm quite possibly curled up with some comfort reading like Jilly Cooper or Ruby Ferguson and I've forgotten to feed the children. And like Martha, I'm probably shouting at someone.