To kick off my brand new blog I've got something rather lovely for you all…
An interview with none other than the astoundingly successful and very lovely Jane Green. She has a blended family of six children, just like me – but she's a New York Times bestselling author with an astounding back catalogue of fantastically funny, clever, touching novels and I'm not (yet!). As the summer holidays begin and I try and work out how to finish book 2, which is currently sitting crossly on my MacBook waiting for some attention, I grabbed some time to comparing notes with Jane on writing through the chaos of family life. Her new deal with Pan Mac is fab news for Jane Green fans – two books a year! – but it's a pretty big commitment, time wise. Jane lets us in on how she does it below…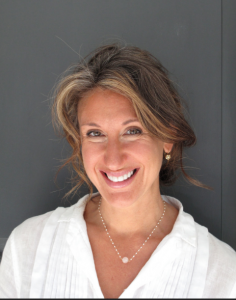 Me: You've just signed with Pan Mac in a deal which will see two books a year from you – great news for us as readers, but an awe-inspiring workload for you. Will you have to change your regular work-in-the-morning routine, or are you able to carry on being around in mom-mode at the end of the school day?
Jane: I'm definitely able to carry on being mom from around 2pm onwards, but I do write differently now. I used to write in two-week spurts, then have a couple of weeks off which often…stretched. Now I write every day, rain or shine, and I also go off to a self-imposed writing retreat a couple of times a year. I stay at little inns, or at a friends house in New Hampshire, and spend five days immersing myself completely in my writing. I am thinking of buying a little cabin somewhere next year that I can rent out in the summer, and use the rest of the year as my own retreat.
Me: As a fellow mother of four, stepmother of two in a blended family, I find it really hard sometimes to get myself back into the real world if I'm writing. Do you find it hard to make the switch out of your writing head, particularly if you're wrestling with a difficult chapter, or have you learned to switch focus?
Jane: I have become the queen of compartmentalizing. Once I shut the computer, it's done, although the characters and storylines creep back when I'm driving, or lying in bed at night.
Me: You're friends with Martha Stewart, who is a real favourite of lots of my blog readers – I love her drive and her sense of humour. She has a very specific approach to Twitter – a few minutes a day, no getting caught up in replies – which I would dearly love to emulate but I am a raging procrastinator. How do you balance your online time, as a fellow blogger? When you're out of writing mode, do you stay offline?
Jane: Sadly my addiction to the web is the worst kind of addiction for a writer. I was hugely caught up in twitter and facebook, but do less and less these days. I try and update a few times a week, but there are limits to what I am physically able to do: write two books a year, go on book tour, be a wife, mother, run a household, and live enough of a life in order to have something to write about!
Me: You don't get much time to switch off in a family of eight. What's your sanity-saving relaxation? I tend to hide in the bath with a large glass of wine.
Jane: I hide in bed with a book, or take the dog to the beach, or run to a friends house for a big cup of tea!
Me: And finally… have you ever considered doing a JK Rowling and writing something entirely different under a pseudonym?
Jane: Yes, but I'd be terrified no-one would buy it – publishing is becoming harder and harder, and the market, particularly with self-publishing, is flooded. How a new writer gets attention these days is beyond me – I would be absolutely terrified!
Thanks to Jane for taking the time – in the summer holidays, with children rampaging – to have a quick chat. There'll be more five minute author chats coming up soon – if you have any you'd like me to interview, or if you'd like to be features, give me a shout!

"Emma Lee Potter: "Reminded me a bit of Jilly Cooper's brilliant first novel, Emily… and in my book you can't get higher praise than that."
Sealed with a Kiss is "the perfect summer read" for your Kindle – available now! Buy here from Amazon UK or buy here from Amazon.com. Join over 130,000 readers!