I realised this week when reading the amazing Fangirl by Rainbow Rowell, that the thing that makes a book work is identifying with the characters. You need to finish the book bereft at the ending, no matter how perfect it might be (and the ending, incidentally, is catch-in-the-throat perfect). Fangirl is a breathtaking, brittle, funny, touching, clever book. Rainbow Rowell has created a protagonist in the spiky, private, anxiety ridden Cath who is almost too painful to read to begin with. I found, reading the first few chapters, that she reminded me so much of my late teenage self that it was quite uncomfortable reading – I wanted to swoop in and mother her, tell her it'll all be okay in the end.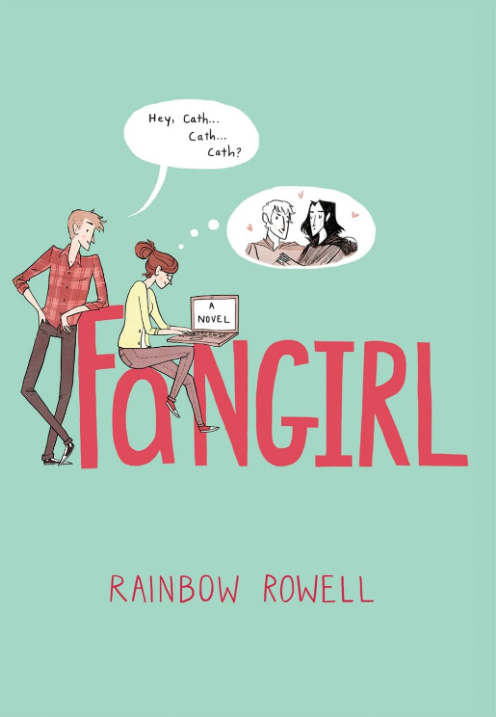 I keep starting sentences then realising if I do, I'll spoil the story. But the plots, the subplots – they're so beautifully woven together that I lost track of time reading this book on the train and almost missed my station. Rainbow Rowell's descriptions of the physical sensations of falling in love, the minute details of skin and breath on hair are just so real that you half expect to turn around and feel the characters have come to life, that you're Cath and you've been consumed with passion and fear of the unknown.
There's humour, too – in the beautifully drawn relationship between the twin sisters, in Cath's roommate Reagan – who is sharp and funny, but so much more than the cardboard cutout you might imagine she could be. Rowell's characterisation is so beautifully drawn that there isn't one character who doesn't feel ready to walk straight off the page. This is a read-again book. I can't stop recommending it to everyone.