Dear Polly,
When we said to someone at the rescue centre that we were looking for a family-friendly golden retriever, they laughed in our faces. They're like gold dust, they said. And then a few days later they called.
You were like gold dust. You came into my life when I was juggling four small children, a failing marriage, and I'd lost my beloved dad to a heart attack.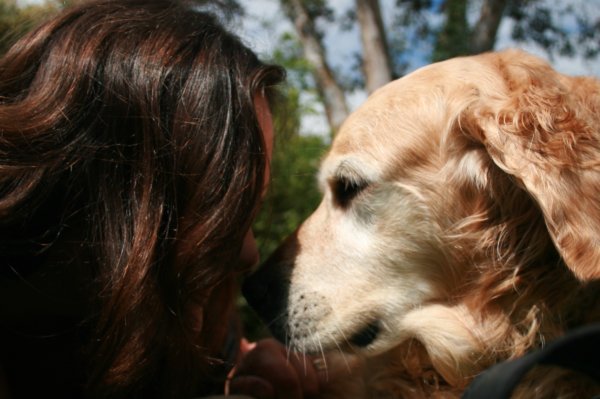 You'd never seen roads before, or cars. We had to teach you all about the outside world, and I took you to training classes where it was pretty clear after a couple of sessions that you weren't ever going to do quite what you ought to, but that you and I were so closely bonded that the instructor said as long as I was around, you'd never go far. And so you stuck beside me for the last seven years, wisdom in those beautiful long lashed eyes, an expression that said you'd seen it all before.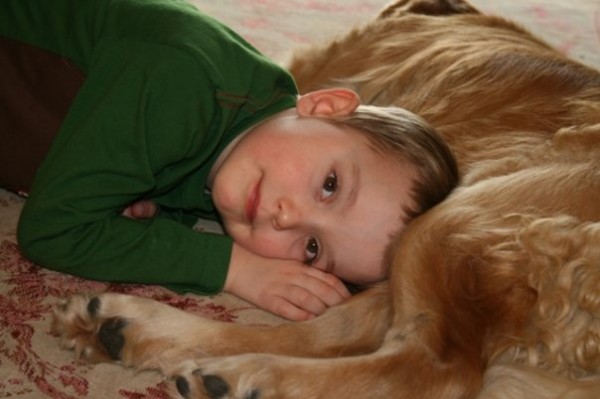 Everyone said you should never trust a rescue dog, but they'd never met a dog like you.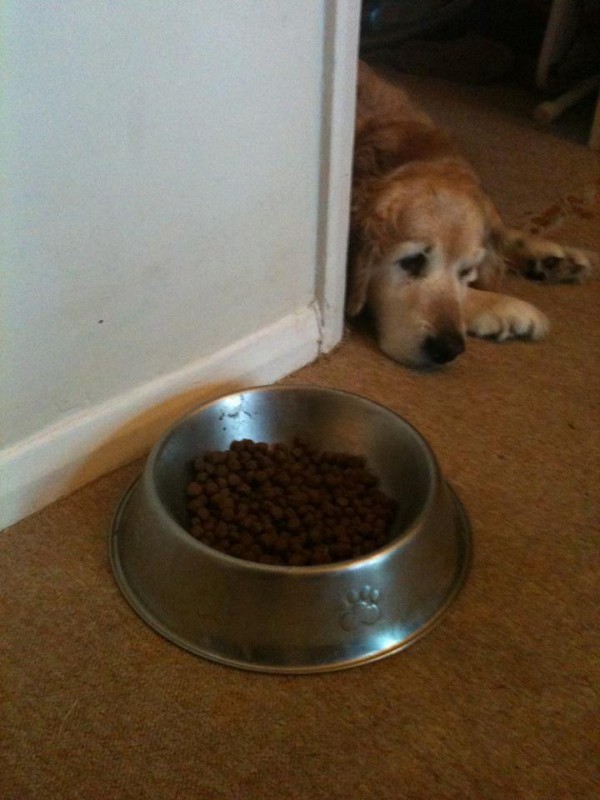 You had a personality like no other dog. The expression on your face when dinner wasn't up to scratch, and the lie down protests over biscuits.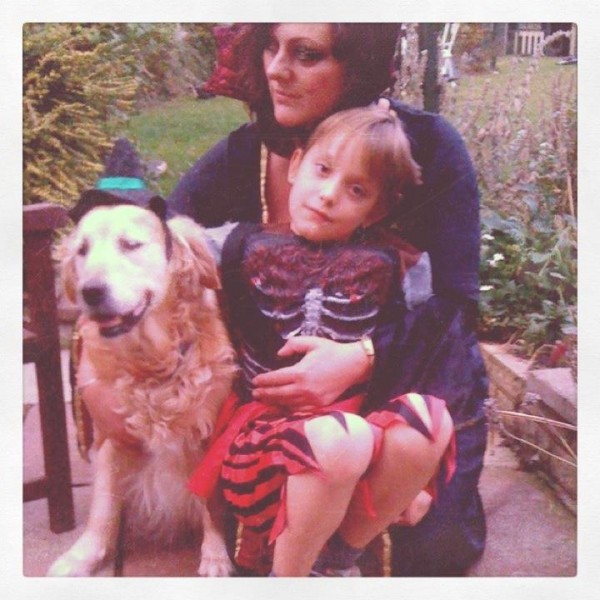 You did your share of dressing up. Witch hats, cloaks, scarves and hats were borne with your usual patience and grace.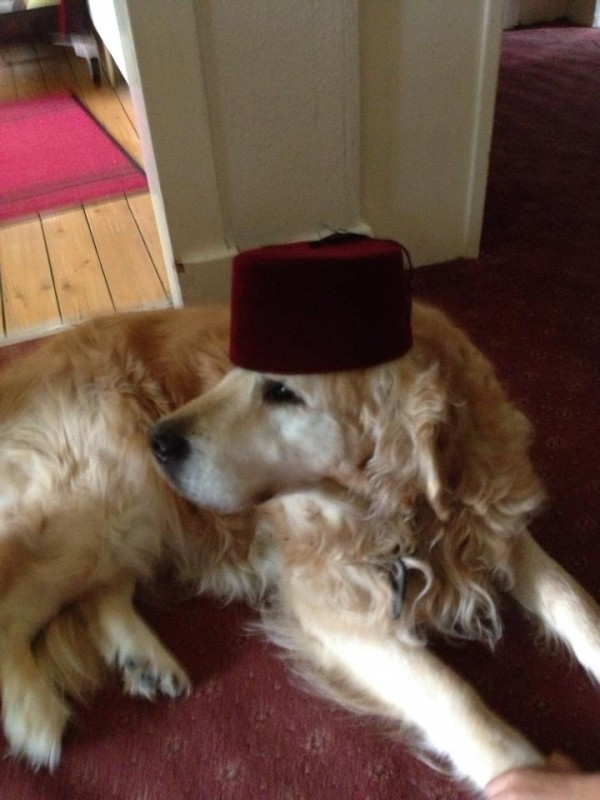 You even wore a fez, because fezzes are cool.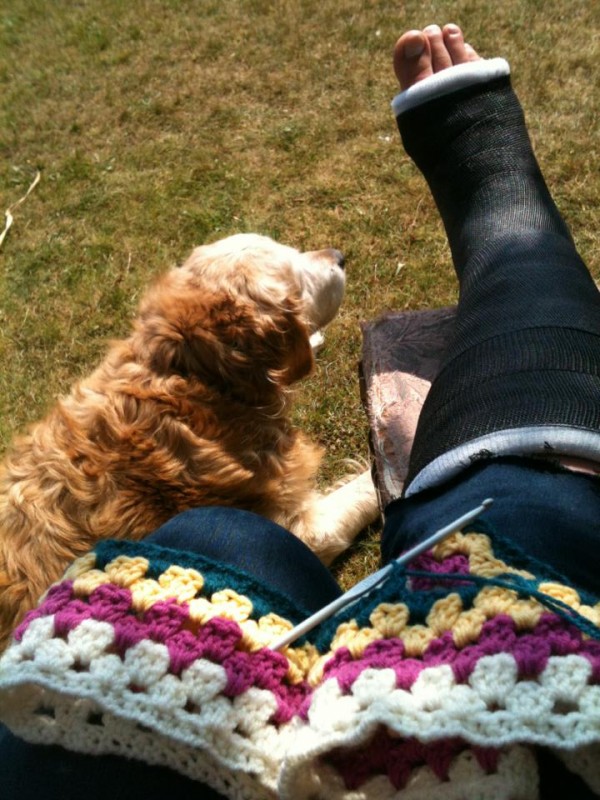 Last summer when I was stuck with a broken leg you were by my side the whole time, keeping an eye on me. And as long as there was noise, and fun, and children, you were there by my side, quietly watching, tail half wagging, nosing me if I stopped stroking your head.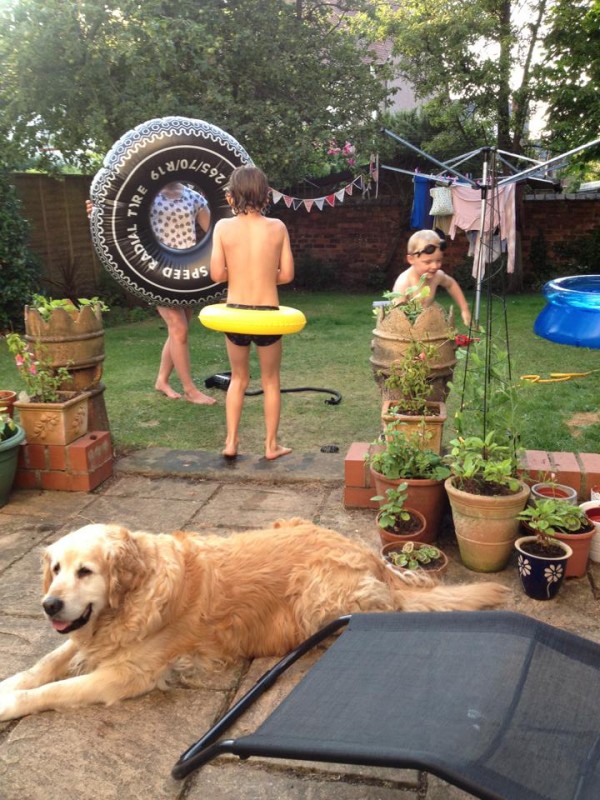 I don't think there's such a thing as just a dog, Polly, and you were so much more than that to all of us. We're going to miss you enormously. Run free, my beautiful girl.
Rest in Peace.