I'm actually not very good at doing nothing. When I finished writing Wildflower Bay I accidentally wrote the young adult novel I've been trying to write for ages and so I've only just come up for air.
You might remember I said in January that I was going to do gentle pottering. Well, I'm starting now. Honestly.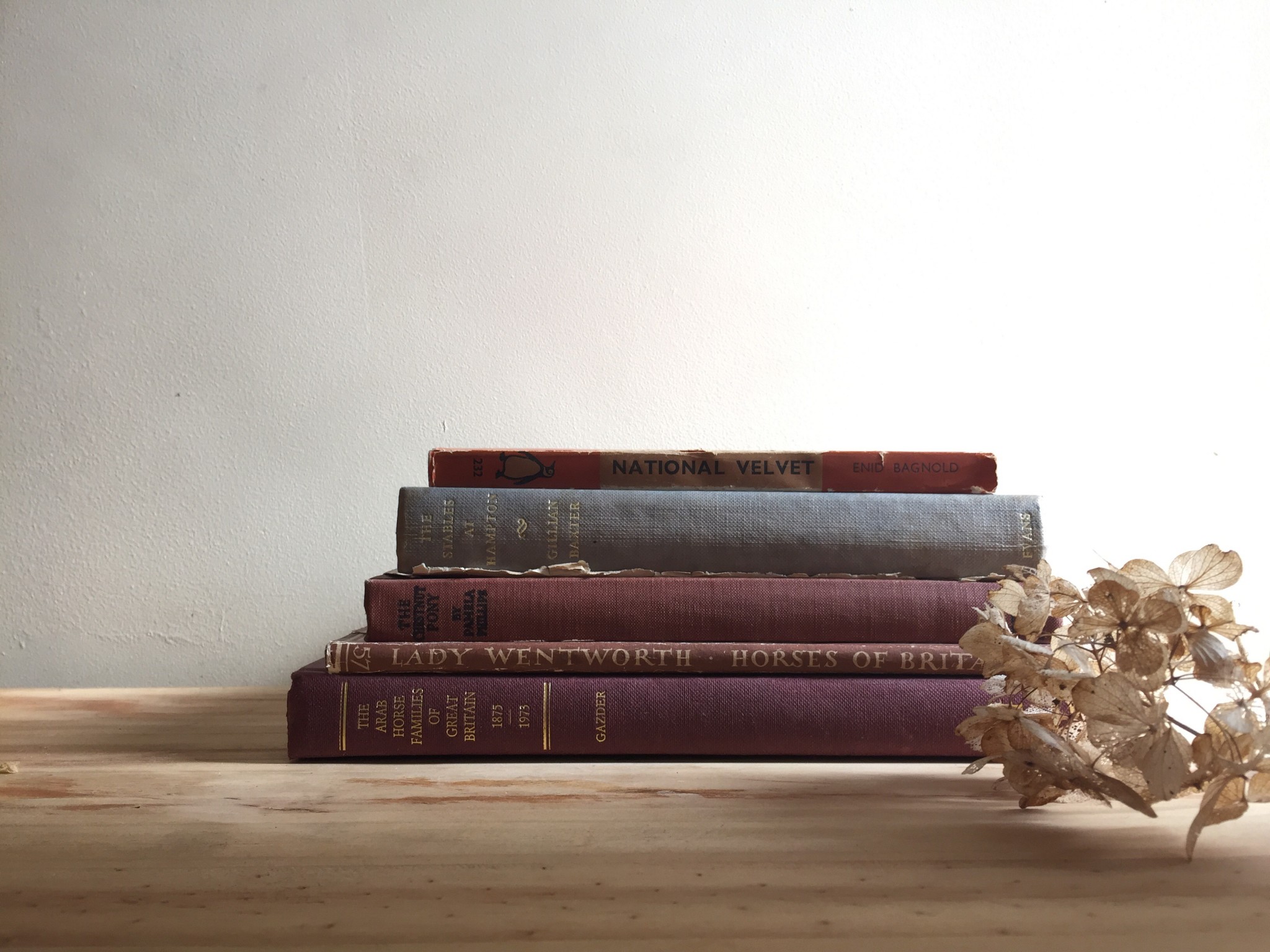 And if that looks like research for another book, that because it – shh, no. It's just reading. Tiny little bit of research, perhaps. But nice-book-smelling, lovely-dusty-old-pages research. With tea.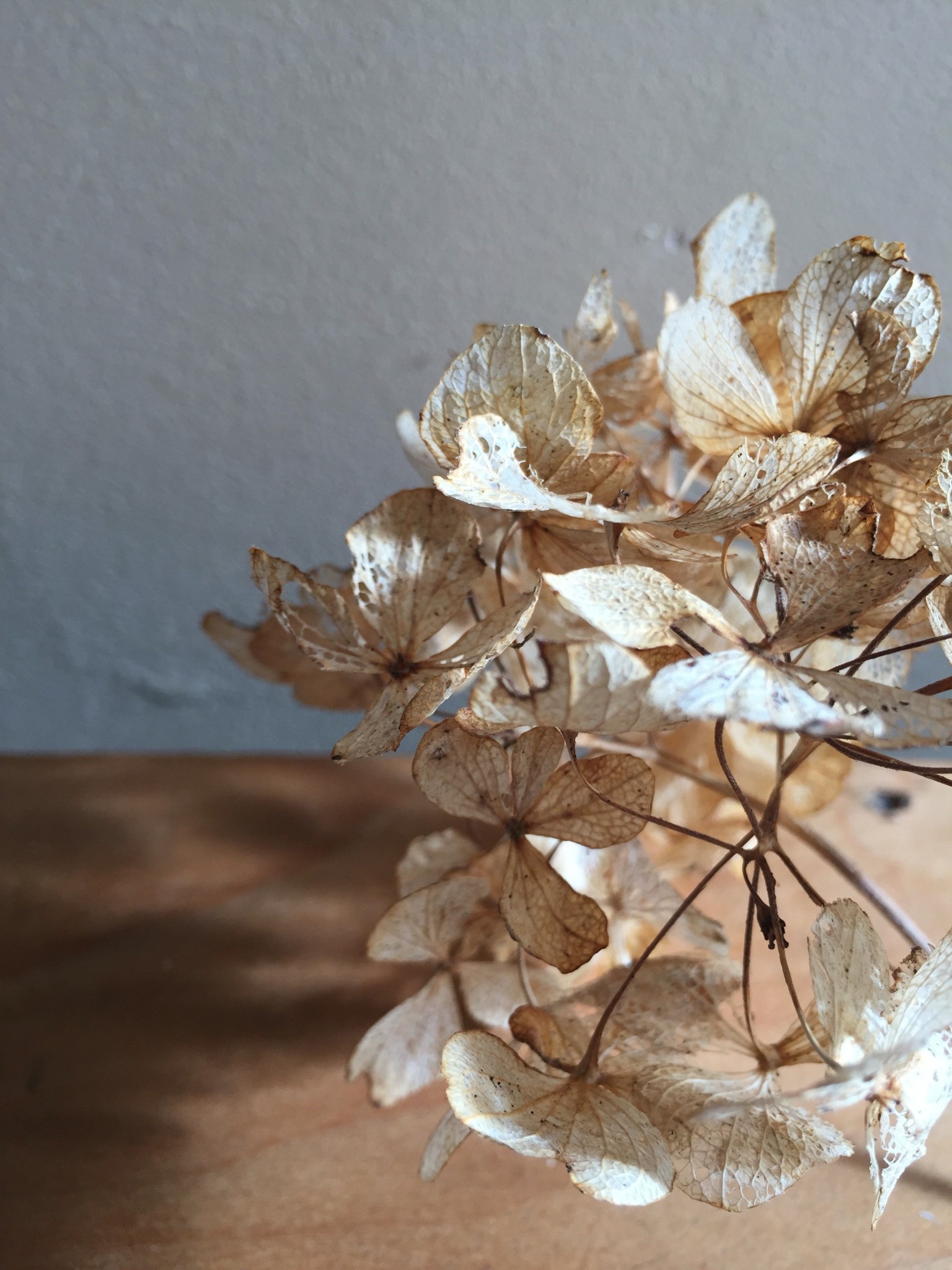 And with photographs of gorgeously skeletal hydrangea flowers which I've picked from the garden. The new leaves are appearing, and I'm wondering what'll happen if I plant the now-shooting bulbs which are still sitting in nets in the garage. Reports to follow. (To think this used to be a gardening blog. Ahem.)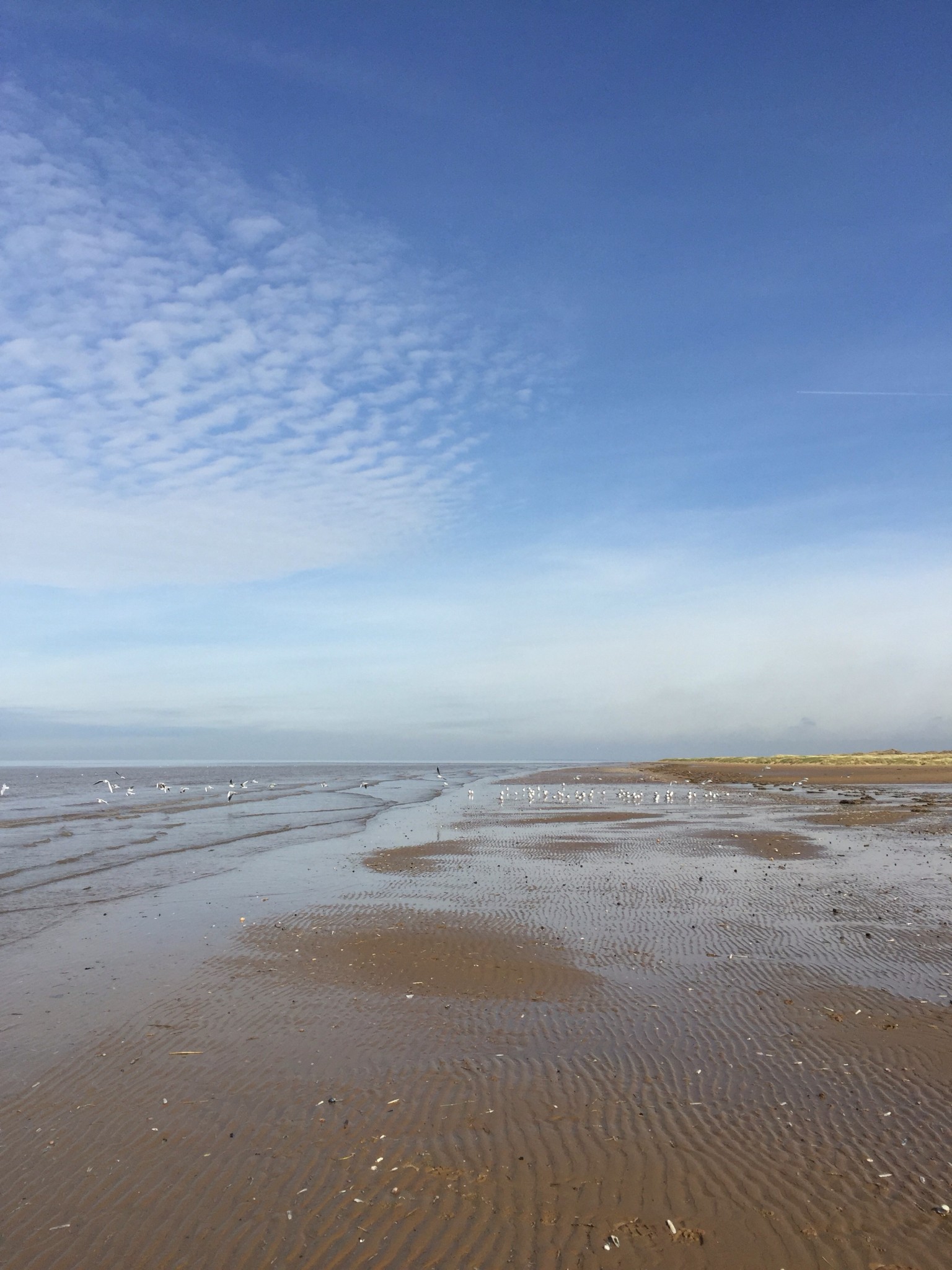 I've discovered that Mabel's favourite place is the beach so we've been spending loads of time there. The tide goes out so far here that you can walk and walk and still not see the sea – and you can collect coal, too, because it washes up with the tide. Someone told me it comes from old ships which were sunk out to sea, but I've also heard it comes from a seam out at sea.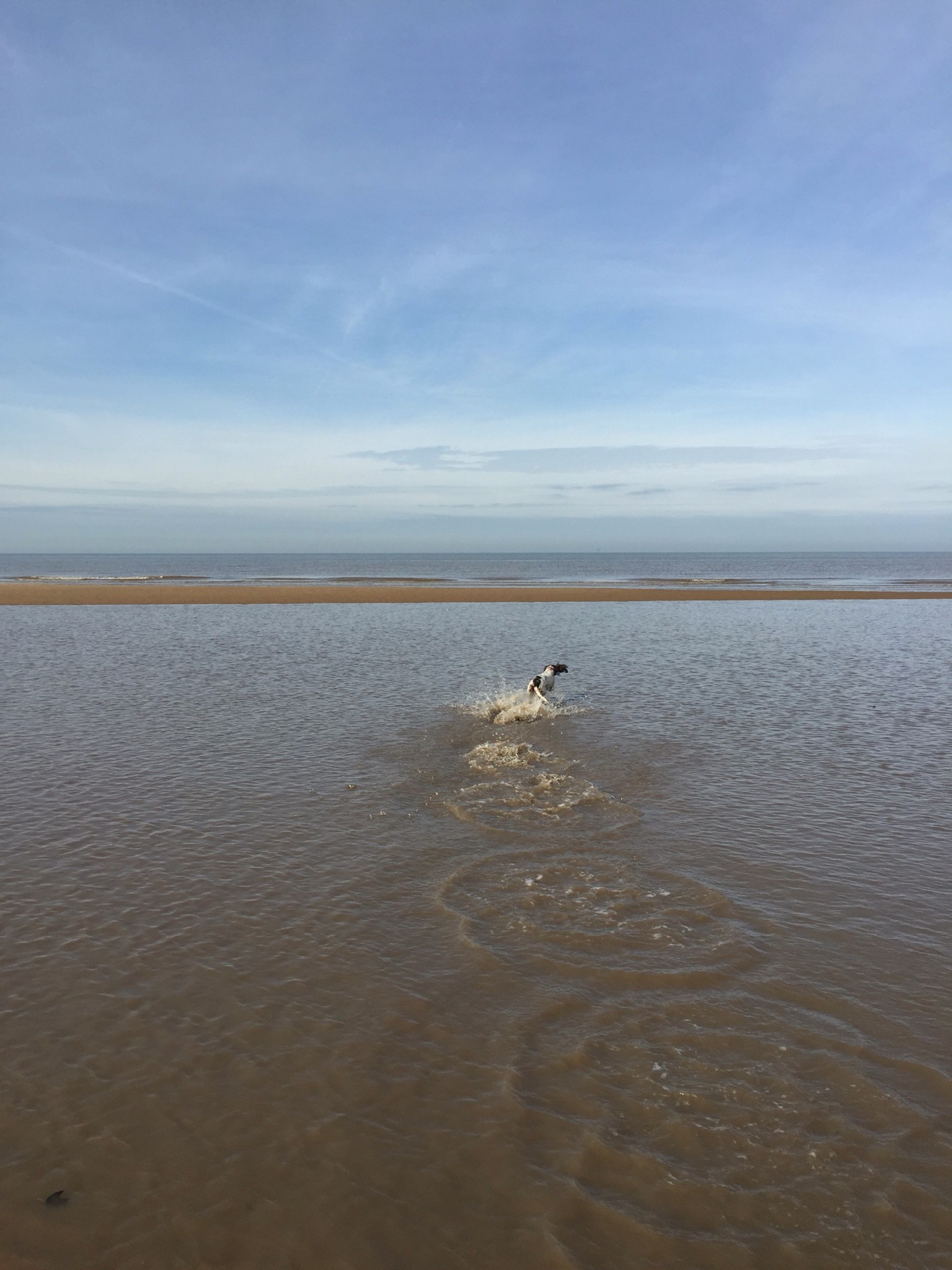 And while I miss the rolling countryside of our old village, after almost five years we're definitely used to seaside life. It's lovely at this time of year, when the sun shines but the beach is still deserted.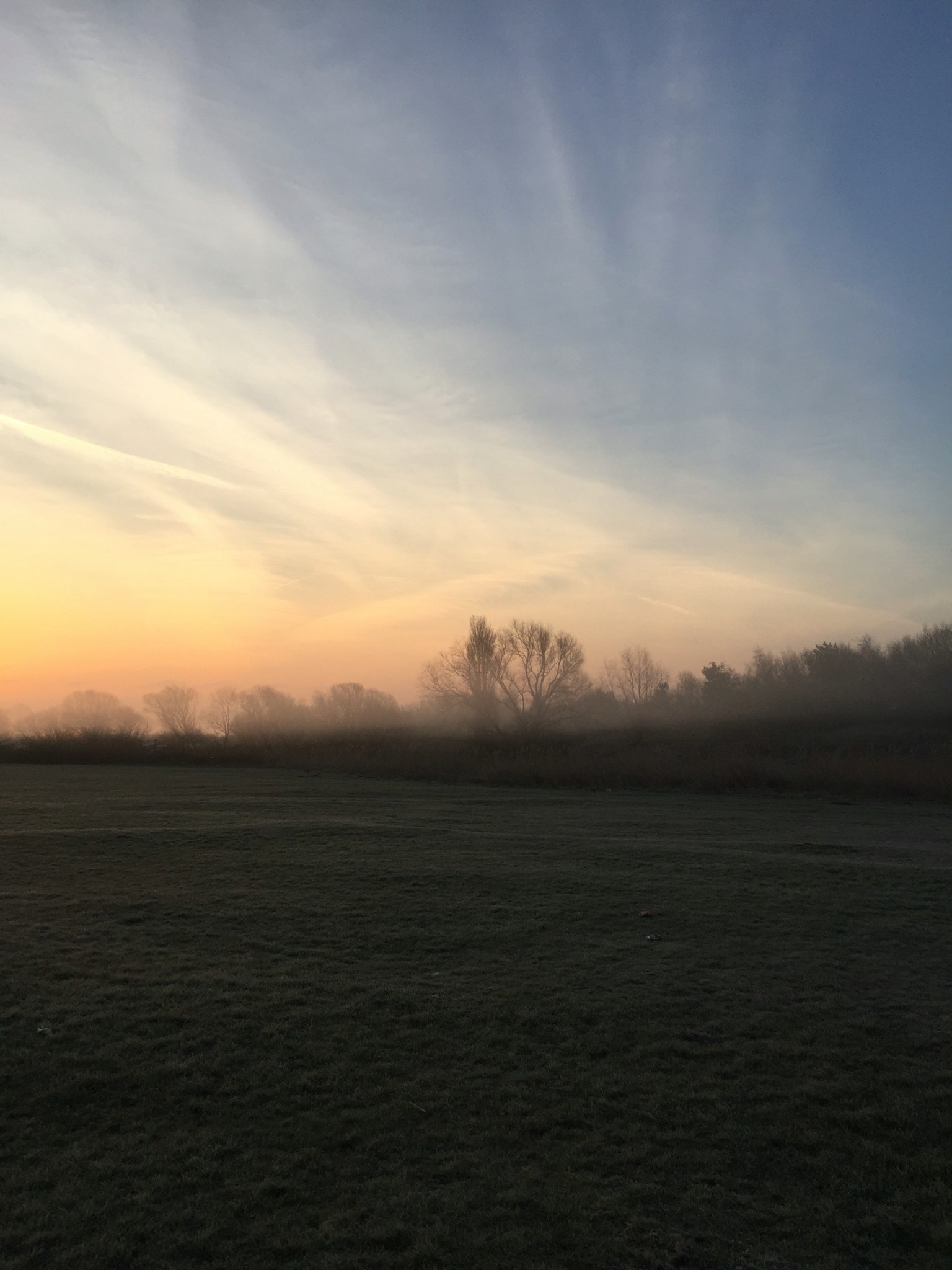 And when you can see skies like this it definitely makes up for the lack of hills. Getting up early in the morning is worth it when you see the world before anyone else does. The only minor detail is that Mabel would happily go for about fifteen walks a day and still want more…
Wildflower Bay, my next book, will be available exclusively as a three part ebook before the paperback publication on the 11th of August. You can pre-order part one FREE right now by clicking this image!