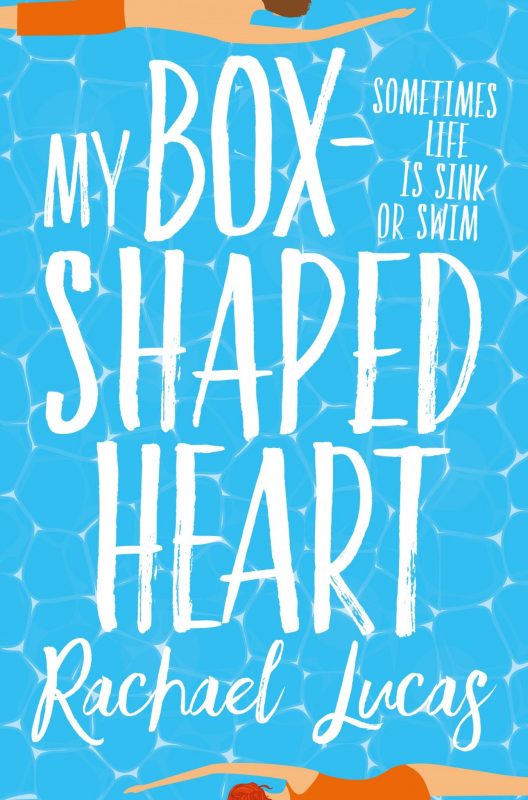 Oops. I completely forgot to post and tell you all that Holly and Ed were swimming their way into the world!
If you'd like to find out more, or buy a copy online, visit Pan Macmillan here
So what's it about?
"It's about families, and how messy they can be. It's a bit about finding your own place in the world, and grabbing the crappiest situations life shoves your way by the balls and reshaping them into something that fits you.

It's a book about swimming, about the incredible power of water to wash you off all the crap that taints your life. About finding yourself, defining yourself, not letting the world or circumstances define you. It's a book about all the ways life can be a bit crap no matter who you are, and how wonderful it can be to find a way to untangle that mess out of sheer willpower."

GOODREADS REVIEW
What's the blurb?
Holly's fed up with being picked on at school for being weird . . . and having the wrong clothes . . . and sticking out. All she wants is to be invisible. She loves swimming, because in the water everyone is the same.
Ed goes to the swimming pool to escape the horrible house he and his mum have been assigned by the women's refuge. In his old life he had money; was on the swim team; knew who he was and what he wanted. In his old life his dad hit his mum.
Holly is swimming in one direction and Ed's swimming in the other. As their worlds collide they find a window into each other's lives – and learn how to meet in the middle.
Where can I buy it?
You can find it in your local Waterstones, indie bookshop, and of course you can order on amazon!
What are you writing now?
Ooh, well, funny you should ask! I'm heading to the USA to do some research for a book set in New England, and I'm also working on a new book set on the Orkney Islands. If you'd like to follow along, come and join me on Instagram where I'll be telling behind the scenes stories, taking photos, and you can also keep up to date with The State of Grace which is being published in America this month…