Rachael Lucas
My writing story:
My debut YA novel, The State of Grace was published on April 6th 2017 in the UK. It was published by Albin Michel Jeunesse in France in October 2017, and in hardback by Feiwel & Friends in the USA in August 2018, with other territories to be announced. It has been well reviewed and I'm delighted that it has been recognised by Dr Judith Gould of the National Autistic Society as a supportive guide for newly diagnosed autistic girls.
I've also written three romantic comedies – Sealed with a Kiss, Coming Up Roses, and Wildflower Bay. All three are published by Pan Macmillan. I recently signed a second two-book deal with Pan Macmillan. My latest YA novel is called My Box-Shaped Heart and is out now in the UK (also published as Mon Coeur en Apnee in France).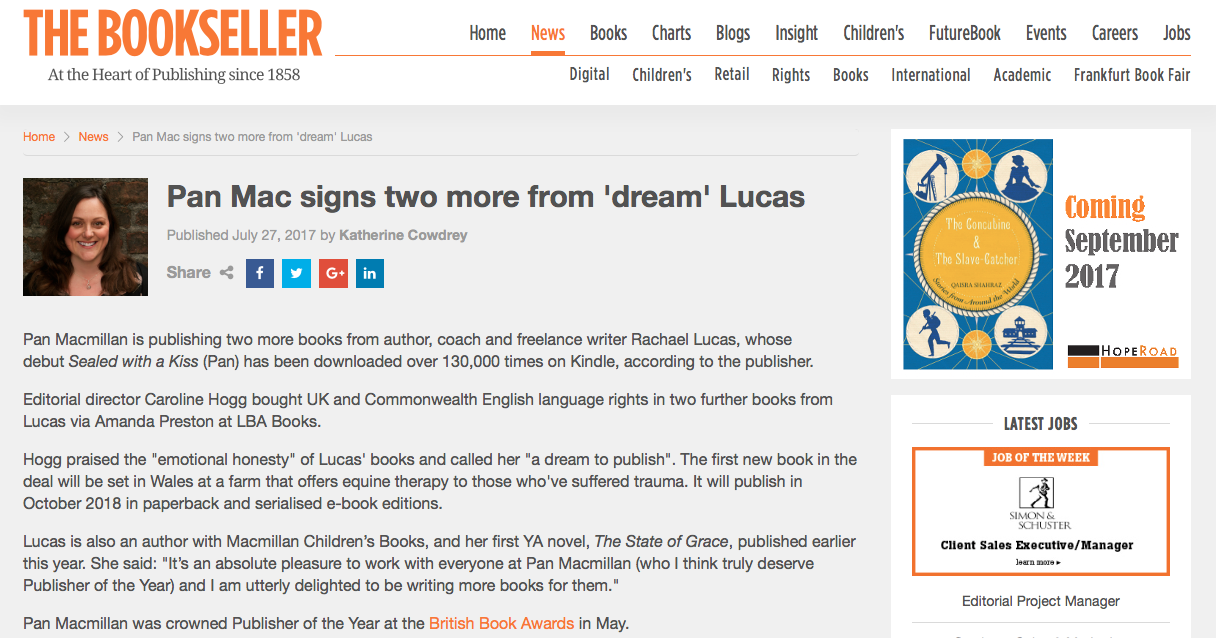 Coaching
I'm a certified coach and mindfulness and meditation teacher. If if you would like to be added to the waiting list for one on one creative coaching, get in touch via my contact form above.
I also offer book coaching
Sign up for details of Create Courage, my six week e-course beginning October 2018.
Influence
Pinterest 19K+
Twitter 10K+
Facebook 3K+
Instagram 3K+
Speaking Engagements
---
I'm a regular speaker at book festivals and conferences in the UK, talking about everything from self esteem in autistic women and girls (National Autistic Society Women & Girls conference, 2017) to building your author platform (Mumsnet Blogfest) to the power of blogging to change lives.

I've also spoken at Book Week Scotland, Ness Book Fest, Chipping Norton Literary Festival, St Albans Lit Fest, and North Herts Literary Festival. This year (2018) I'll be appearing at several events – keep an eye on my author page for dates of my appearances.
Meanwhile, behind the scenes…
I grew up in the Scottish Highlands before moving to Melbourne, Australia for a while. When the family came home we settled near Edinburgh, and (always keen to have an adventure) went to university in Northern Ireland.
Since then I've collected the kind of CV that only a writer could be proud of – commis chef in Germany, a disastrous attempt at telesales, hotel chambermaid on the Isle of Skye, a long hot summer of strawberry picking, a stint running my own stable yard, manager of an Arabian stud farm, as a vet's receptionist, worked for a national newspaper, and answered questions for a living. Eventually I gave in to the urge to write.
I live in Southport, a beautiful Victorian seaside resort in the North West of England. My partner and I are both writers, which isn't as relaxing as it might sound (one word – deadlines).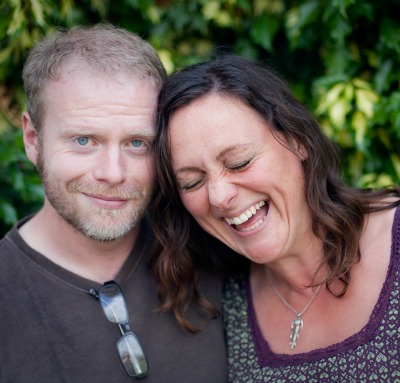 (There's a lot of laughing – with six children between us, it's the only way to cope.)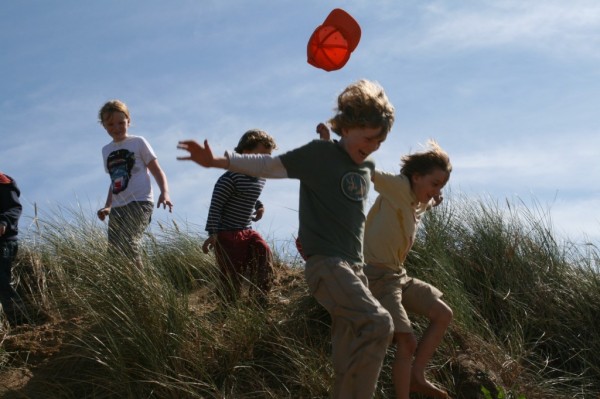 Find me online
Chat to me on Twitter
Join me on Facebook
Find me on Google+
Send Email here