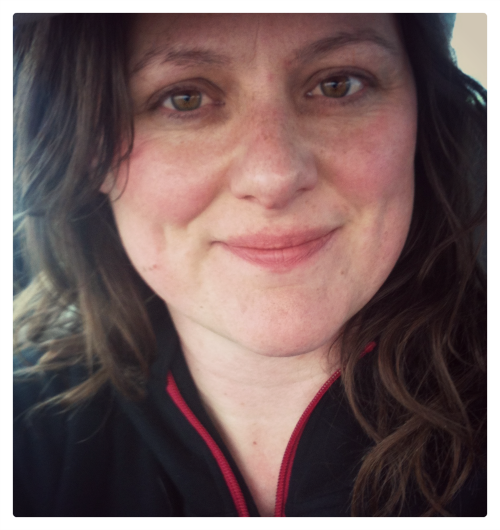 Name: Rachael
Blog: You're on it.
Twitter ID: @karamina
Height: 5ft 9in
Hair: Long, brown, wavy.
Eyes: Hazel.
Is this your first blogging conference?
No! It's my… (counts on fingers) 7th. That makes me feel a bit ancient.
Are you attending both days?
Yes, I'm speaking in a session one day and will be wandering around chatting the next.
What are you most looking forward to at BritMums Live 2014?
I find I get most from the chats in funny places, like at the mirrors in the loo or sneaking outside for a chat and some fresh air. I've met some really interesting – and some very surprising – people quite by accident in those circumstances.
What are you wearing?
I have NO idea. Definitely not heels – I've done that at a couple and had the blisters to prove it. Probably jeans and converse.
What do you hope to gain from BritMums Live 2014?
I'm looking forward to catching up with some of the friends I've made over the last five years, and meeting lots more. I'm also looking forward to meeting some of my favourite writers who are going to be there and picking up some tips.
Do you have any tips to pass on to others who may not have been before?
Definitely – wear flat shoes! Bring headache tablets because it's surprisingly noisy when you bring together a huge gathering of opinionated, excited bloggers. Think hard before about which sessions you want to see – and if you can't make one, try and pair up with someone who can and ask them to share notes. Don't forget to take a moment now and again to gather your thoughts if you're an introverted type, or it can be a bit overwhelming. And most of all – have fun (and don't forget to come to my session).