So what does a writer do when everything around her is breaking apart, but the stories aren't hers to tell?
This year I returned from a magazine writing assignment to South America to discover that my uncle's cancer had returned, and this time it wasn't going away. Mum's brother Stewart didn't have any children, so he treasured his role as surrogate dad to us – and we absolutely adored him.
He'd recently moved back to the North West to be near us all, so Mum managed her house move from Buckingham to Southport whilst nursing him, my aunt came over from Australia for three months, and we made our way through it. There's a lot of waiting with cancer. Lots of laughter. And tears, lots of tears. But even at the very end, more laughter because that's what keeps our family going.
And (whilst this is happening, and I'm writing my next book, and publicising Coming Up Roses) in the midst of this some more stuff happens. My sister discovers she has a degenerative illness and our little family is spun around again.
I've always processed my thoughts in words, but where usually I'd have rambled away on Twitter or on my Facebook page instead I stared into space a lot. I walked our new puppy and sat on benches watching the world go by. I completed my reiki training – I'm now a Master Teacher – and read nothing but non fiction. I treasured time with my family.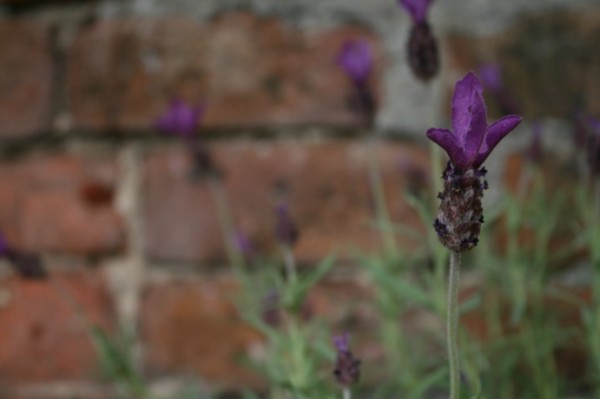 So what have I learned? That – taking a leaf from my sister, who remains resolutely anti-social (media, not people) – a quiet life is a good one. That Instagram is a lovely way to keep in touch but without the whirl and combat of twitter. That nothing happens if you don't know how your book is doing in the charts.
That – and I know it's a cliche, but I speak as someone who has lost two of my closest friends, my father, my uncle and my grandmother in the last nine years – this life is precious and to be treasured.
That human connection is important – that the laptop can stay closed for weeks on end and nothing happens.
That I have more space for writing and thinking if I let myself be in silence. And that the responsibility for finding that balance in a world where we're expected to be on all the time lies with me.
So there we are. That's where I've been and that's what's been happening. I'm making my way back now, but bit quieter than before – you'll probably find me on instagram sharing photographs more than anything else. Hopefully I'll see you there. x