So, having been invited by Club Med to experience #morehappiness at their gorgeous Agadir resort in Morocco, with the children safe back at home, we settled down for a week of relaxation.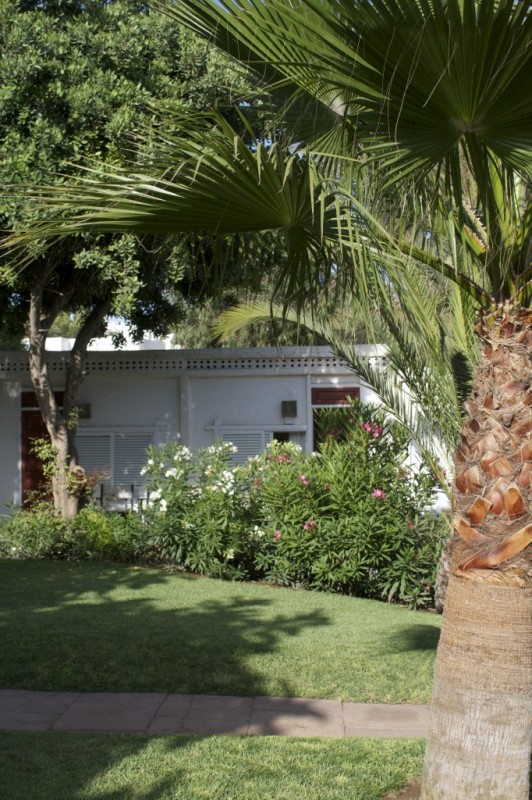 The accommodation was pretty, the rooms simply decorated in a Moroccan style and whilst they weren't huge, you don't spend a lot of time inside when there is so much to do both in the resort and in the local area.
There are gorgeous areas within the bar, and seating all around which had huge, velvety cushions and ornate Moroccan style decor (and Wifi, and of course unlimited coffee, which is a big selling point).
The staff at the bars and restaurants were really lovely – and all of them could speak English far better than my hopeless attempts at French.
There's no problem with finding a sun lounger – I was surprised, being an early riser, to get up and not see the usual towel-wars going on. The atmosphere is very laid back – fresh towels are supplied from 8.30 until 6pm and there was no trouble finding a sun lounger or an umbrella either at the pool or down on the beach, where there's a private section for Club Med guests.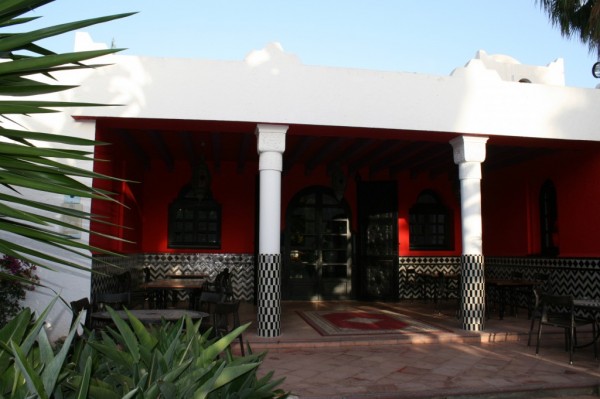 There are two restaurants on site – one, the buffet, and the other a Moroccan themed restaurant where you could reserve a table. The food was AMAZING. I've been to several all inclusive resorts and never had such a wide variety of dishes. The themed evenings were so gorgeous. The whole restaurant was decked out with flowers one night, and we were all handed a rose as we arrived.  
The next night the restaurant and bar were swathed in rugs and huge wall hangings for a Moroccan evening, with fragrant tagines which are making my mouth water just thinking about them.  Each night there was something different – one night the theme was simply "white" and it was surprising to see how many of the guests embraced this (I was in a turquoise dress, and stood out at the bar rather…)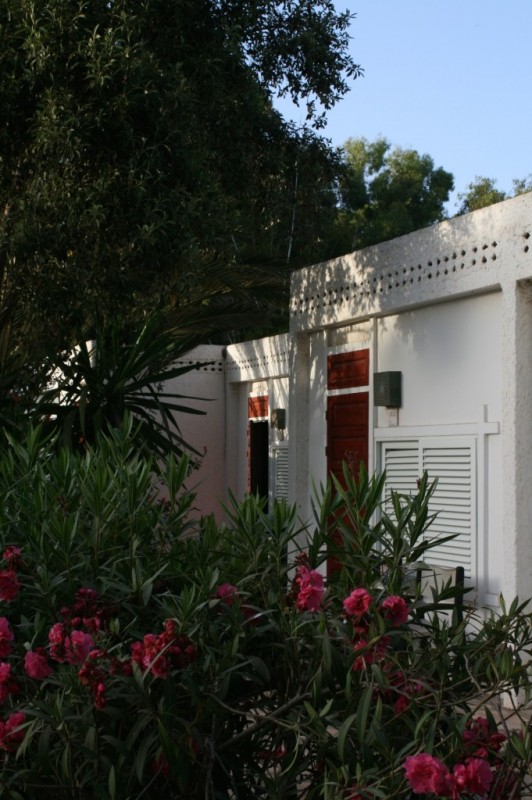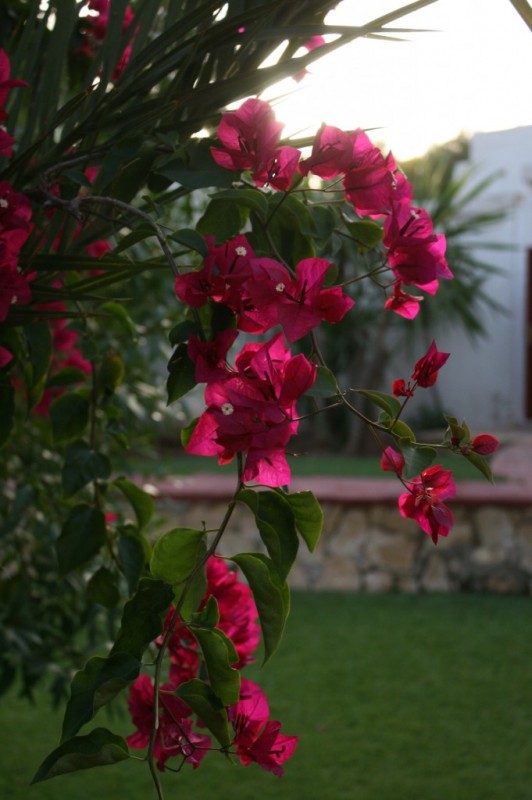 The flowers in the gardens are incredible. The gardeners work so hard to keep the place spotless – as a gardener, I know how much work it takes to keep my little town garden tidy and the grounds of Club Med Agadir are huge and immaculate. There's loads of room for children to play outside, or just to lie under the shade of a tree and read if you want some peace.
The pool area is peaceful in the morning but lunchtime brings super-loud music which definitely appealed to the younger guests – I tended to escape to the beach, or to the gardens in the afternoon as the very enthusiastic DJ was a bit much for me. I suspect I might be showing my age, mind you.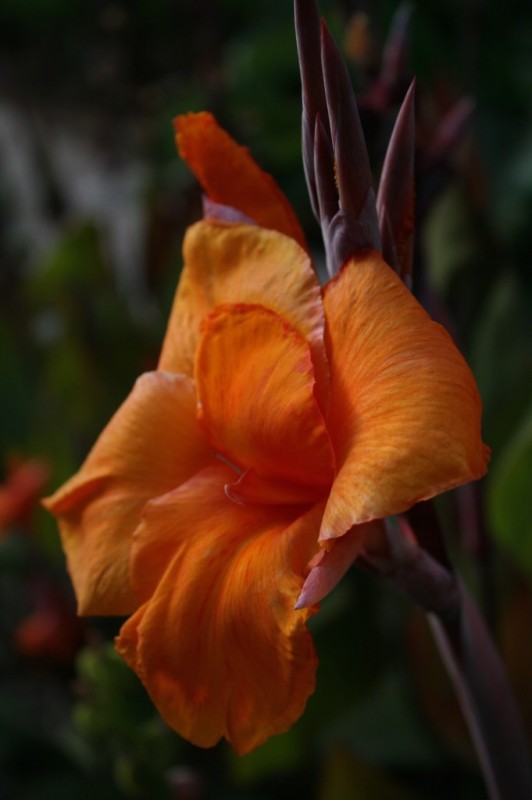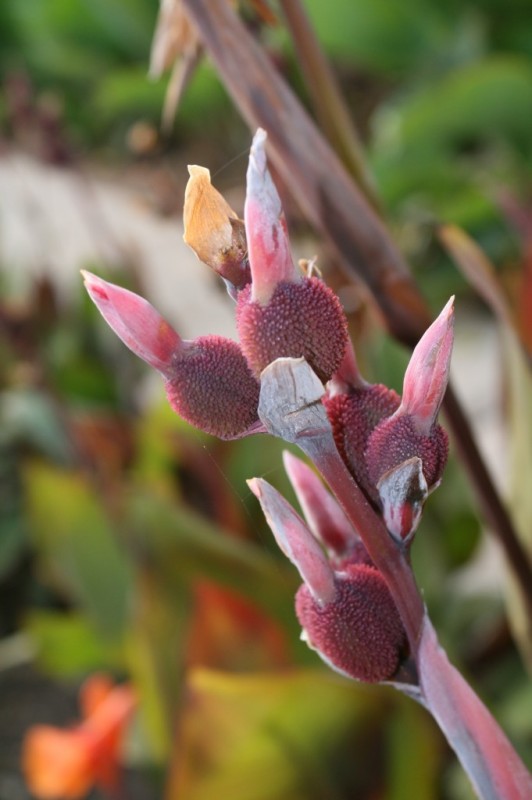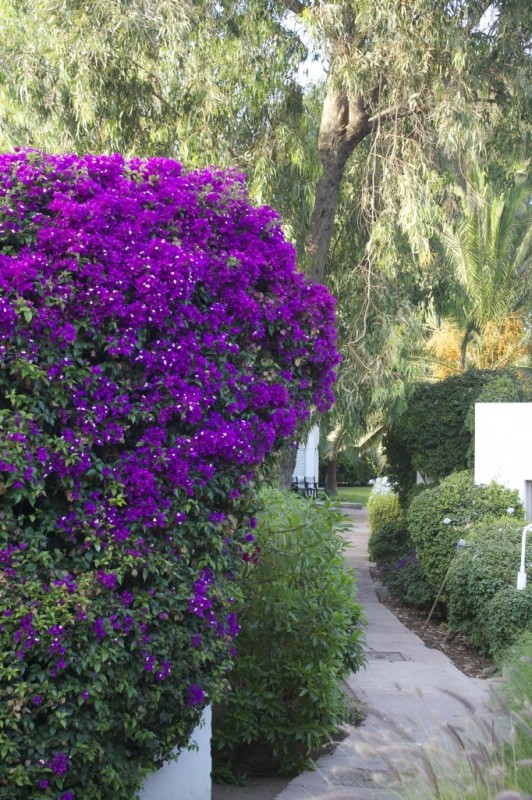 There are a handful of tame cats who live in the resort and these two kittens were SO gorgeous that I could have sneaked them into my bag and taken them home…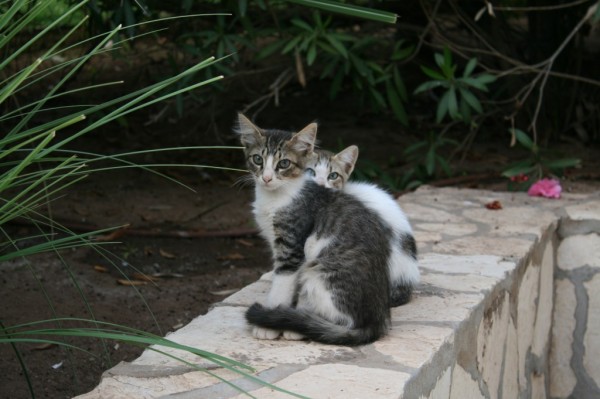 In the Medina-style courtyard each evening you could sit and enjoy a cocktail (they're deceptively strong) before heading over to the bar for… another cocktail. The bar staff have a long list of cocktails they can provide, but I saw them making up all sorts of others on request.
I've never been on an all inclusive holiday where I have literally not spent any money – but with coffee on tap, breakfast followed by morning snacks, followed by a huge lunch, afternoon snacks, and then dinner in the evening there wasn't much to spend money on in the resort.
If you still have room for something to eat in between times, there's always the lovely GOs (Gentil Organisateurs – the staff who work tirelessly to make sure you have a brilliant time) who appear round the pool and down by the beach with trays of freshly cut fruit.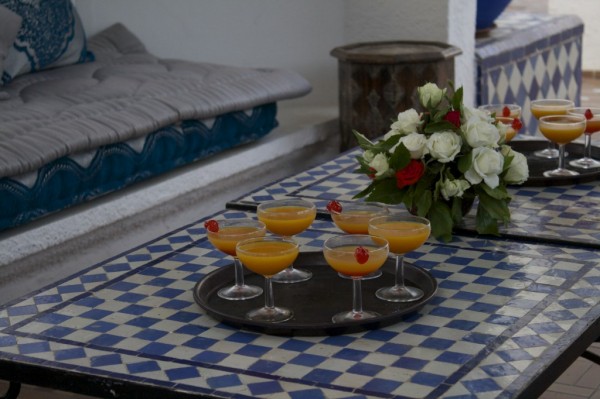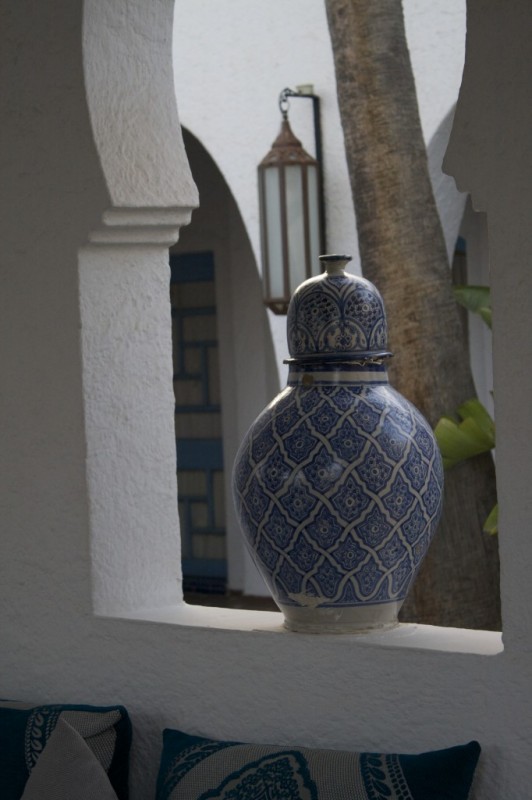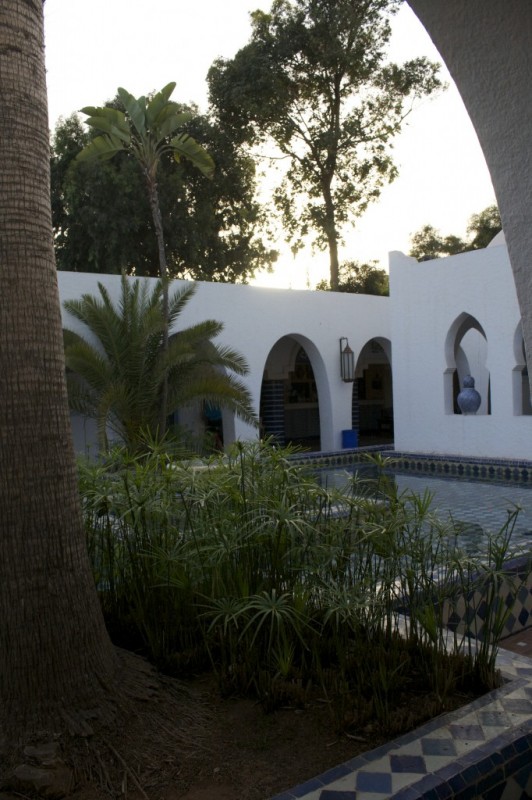 I loved the atmosphere of Club Med Agadir. It was magical.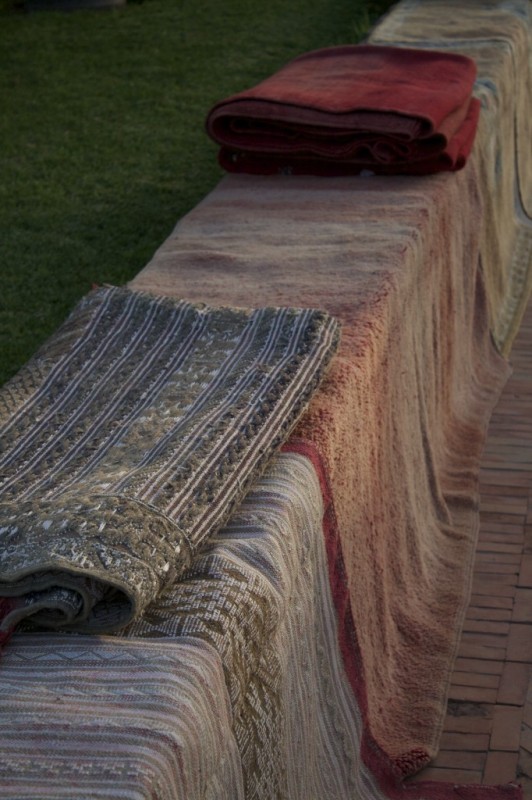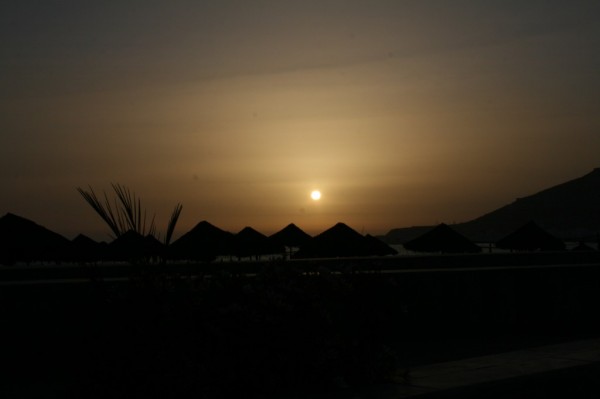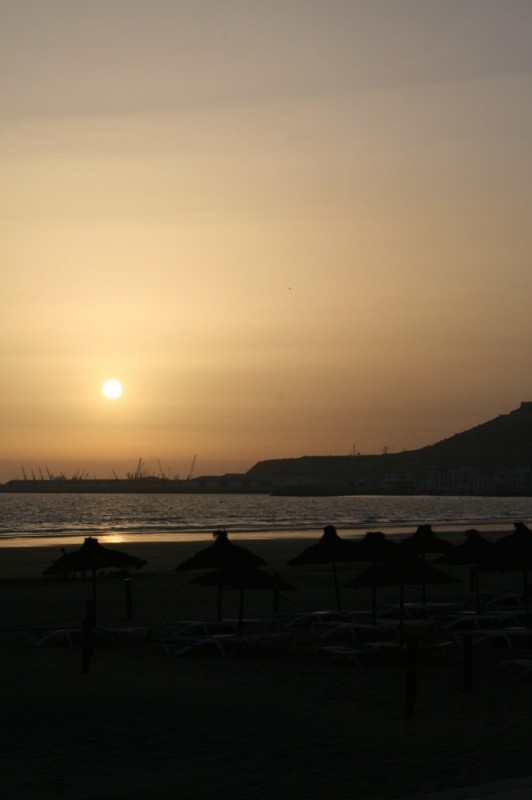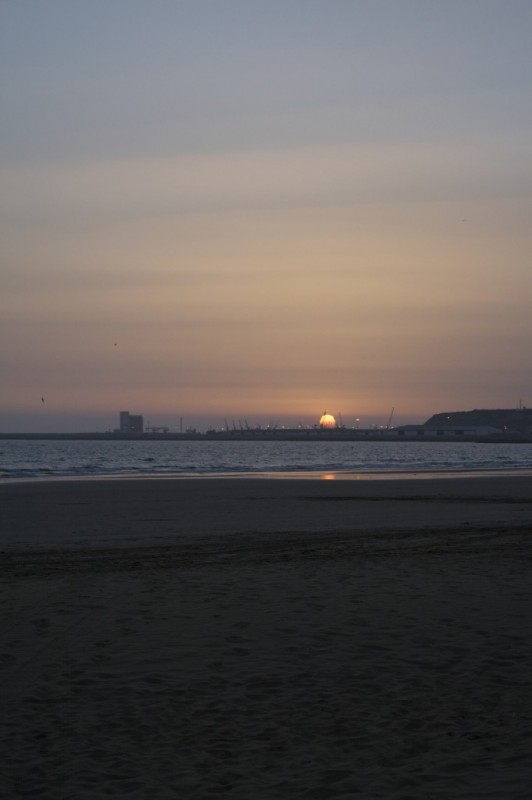 Watching the sun set each evening over the harbour of Agadir was a nightly routine, and made the holiday really special. In the evening the weather cools off a bit so you can walk along the promenade and into the harbour itself where there are designer shops, a huge variety of restaurants, a souk (fab souvenirs and household decorations – we got some amazing plates as well as herbs and spices) and then there's the harbour itself, which is beautiful.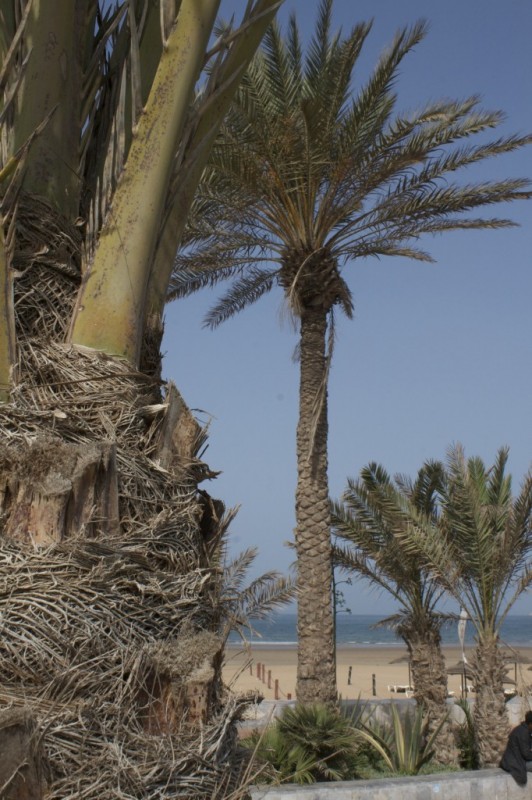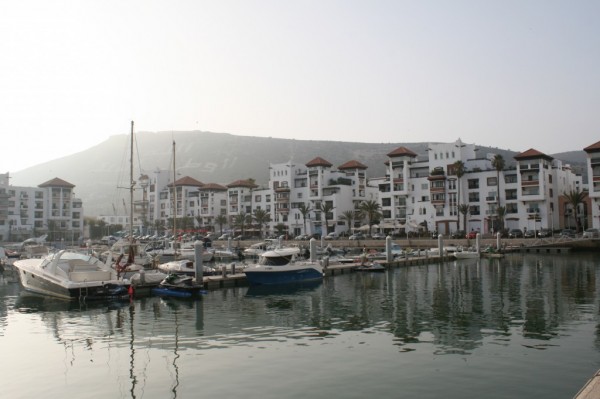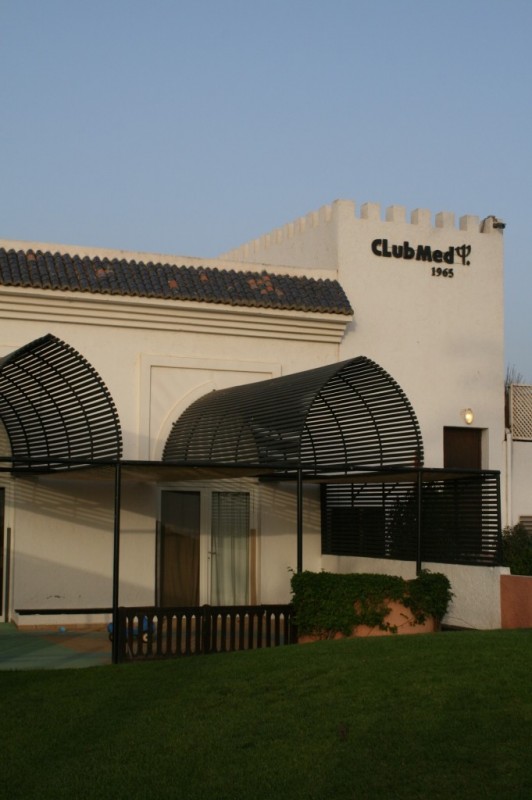 Club Med Agadir is a fantastic place.  I haven't even mentioned the amazing kids club – with six children between us we've got a good eye for that sort of thing and whilst we were enjoying some time away from the children, I couldn't resist popping round for a look to see how the clubs were run. There are clubs for tiny toddlers (where they had activities from art and crafts up to a visit from farmyard animals) right up to teenagers, and they seem to have the balance just right – I watched as the teenagers started the week looking reluctant to join in, and within a couple of hours they'd all bonded and were hanging out at night at their own table, having abandoned their parents at dinner time.
If you want to play golf or tennis, try archery, do yoga, power walking or aquarobics, they're all available. I watched all of the above, did lots of swimming, enjoyed the glorious peace and quiet of a week without children, and read a huge heap of books. There's something for everyone at Club Med Agadir and they're doing a brilliant job of spreading #morehappiness!
Club Med provided us with a week's accommodation in their Agadir resort for the purpose of this review.