Therapeutic baking. The other day I stood in the little front garden of this new house and pulled out the weeds that were choking the crocuses and dwarf narcissi. The smell of fresh earth hit me and I remembered how good gardening is for the soul. Today I listened to Radio 4 and baked and it was good.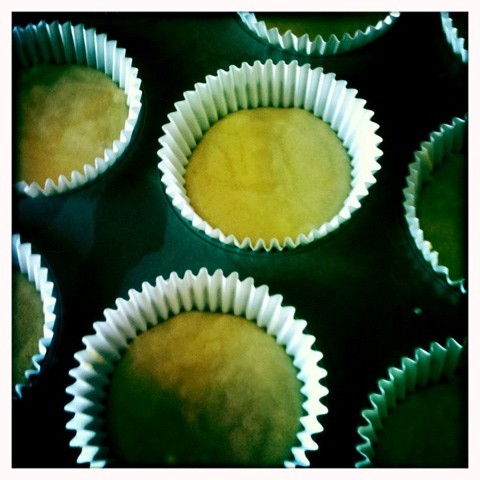 Cupcakes ready to go.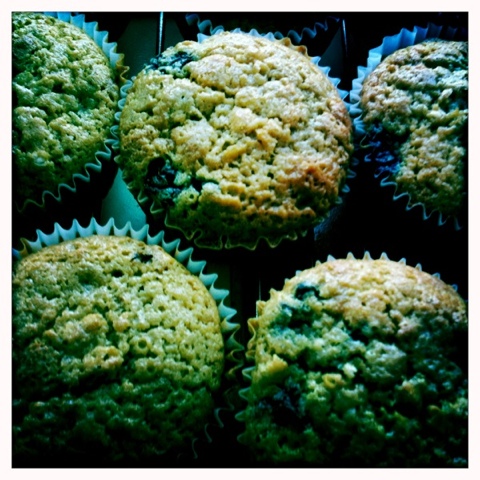 Blueberry muffins (recipe below, they're really easy and a million times nicer than the horrible oily ones you get in shops).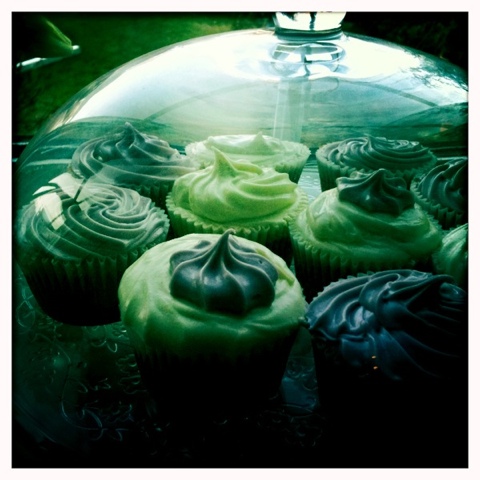 Not sure how long this lot will last. But they look pretty with their lilac and pale pistachio coloured icing. Someone seems to have eaten all the sprinkly things from my baking cupboard, though. Several someones, I suspect.
Photos above all taken with iPhone because my camera is dead. A new one is stupendously expensive. It might be fixable, but it looks like the cost of fixing it might be more than my battered old Canon is worth. Sob.
Blueberry Muffins

Preheat oven to 190c, 375F or Gas 5.

You need 300g plain flour
1tsp baking powder
0.5 tsp bicarb of soda
a pinch of salt
2 beaten eggs
175g light brown sugar
250ml natural yogurt (or buttermilk would work, and milk at a push but reduce the quantity a bit)
125ml melted butter
1tsp vanilla extract
175g blueberries

Put the flour, baking powder, bicarb and salt in a biggish bowl
Mix the melted butter, eggs, yogurt, sugar and vanilla in another bowl
Mix the two together, adding the blueberries, and just fold it together a bit (lumpy and bits of flour is fine, undermixing is worse than overmixing these)
Divide them into 12 muffin cups and bake for about 12 minutes.

I can't remember where I originally found this recipe but I've been using it for so long I know the quantities off by heart. You can also do banana (a couple of over-ripe bananas mashed) or chocolate chip (big handful and a mouthful for the cook) or (yum) raspberry and white chocolate chips.