Love can be a thorny issue.
COMING UP ROSES. Country air, cowslips and a charismatic rogue…
Would-be gardener Daisy can't believe her luck when her parents announce they're off on a midlife-crisis gap year, leaving her in charge of their gorgeous garden. After a turbulent few months, a spell of quiet in the countryside is just what she needs.
A shoulder to cry on wouldn't go amiss either – so when Daisy comes across Elaine and Jo, she breathes a sigh of relief. But her new friends are dealing with dramas of their own . . .
As Daisy wrestles the garden into something resembling order, her feelings for handsome Irishman George, begin to take root. But Daisy's heart's desire – her parent's garden – is under threat, and she is forced to confront nosey neighbours and fight greedy developers. Village life is turning out to be far from peaceful.
A warm and entertaining story of village life. I loved it. (Katie Fforde)

The perfect summer read, brimming with fun, flowers and beautifully drawn characters. I adored it! (Cathy Bramley)

It's a gorgeous story – funny, touching and hugely warm-hearted. I actually cheered at the end! (Miranda Dickinson)

Coming Up Roses is a delight of a book: gardening, friendship, warm believable characters and a wonderful romance to boot. What's not to love? (Julia Williams)

'A delightful read, perfect to curl up with on a lazy afternoon' (Novelicious)

'Original, atmospheric, intriguing, romantic and funny – I loved it!' (Christina Jones)

A delicious novel filled to the brim with warmth and charm (Rowan Coleman)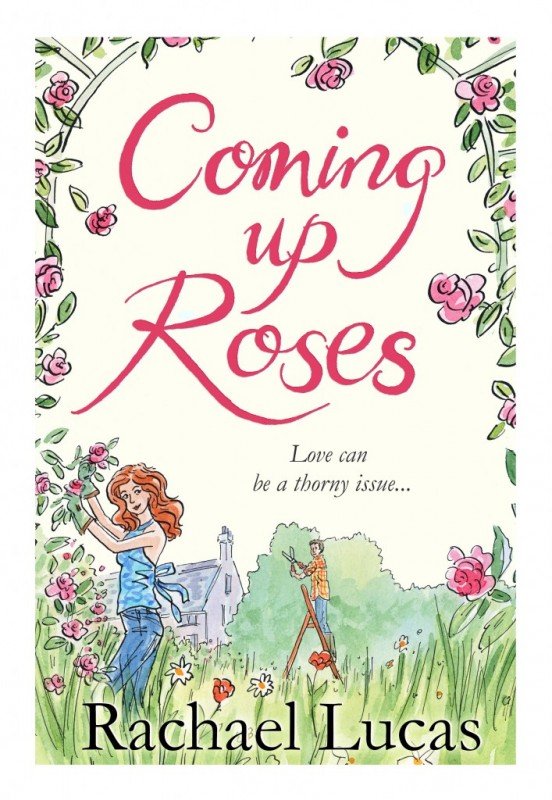 Buy now from –
FREE international shipping from Book Depository
Coming Up Roses
Five star Amazon reviews:
"I adore a book where you get totally involved in the lives of the characters, think of them as friends, really invest yourself in things turning out as you hope… and feel a real sense of loss when you close the book and have to say goodbye. If you've enjoyed books by Katie Fforde, Judy Astley or Lucy Diamond, you'll love this one. The writing is every bit as strong, the characters and setting as vividly drawn, the emotional engagement just as great, the humour as perfectly handled, and the whole book every bit as engrossing. And when this is only the author's second novel, that's high praise indeed – and thoroughly well-deserved." – Welsh Annie
"Strong characters, humour and wonderful storytelling just pulled it all together for me and the setting was perfect. I'm hoping there will be more stories set in the village and if there is I will definitely try them all. I loved this one!" – Stella