Next enrolment: June 2018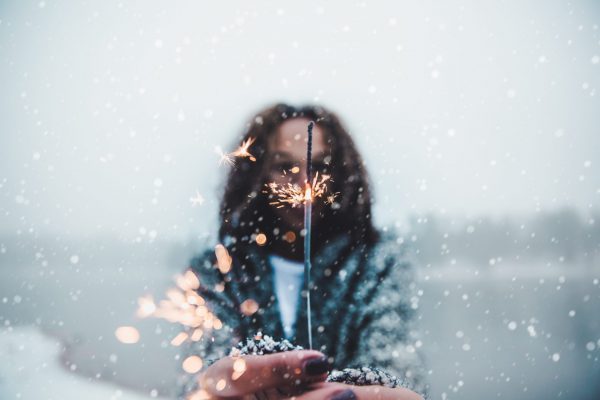 It's time to do the thing you've always dreamed of.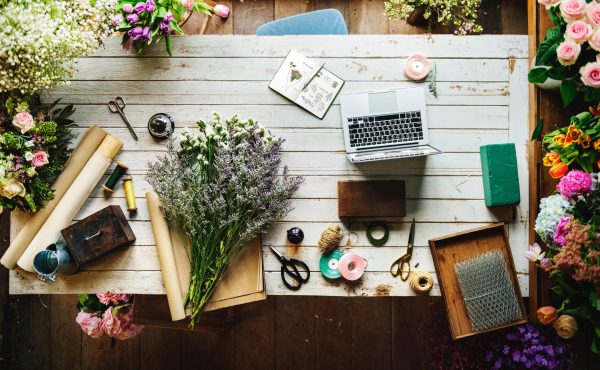 Here's a confession:
I'm a bestselling author and coach. I love it. But I don't leap out of bed at 5am, drink a green juice, and do two hours of yoga and meditation. I have four children and an ever growing menagerie of animals. I'm more likely to step on Lego and start the day with some choice language, whilst making breakfast with one hand and unloading the dishwasher with the other.
But I manage to find time for creativity and mindfulness in every single (packed) day. 
And – this is the good bit – you can, too. 
Create Courage is for you if…
you crave something just for you
you've promised yourself you're going to write that book… one day
you look at other people and wonder how they do it
you want to find time in your busy life
you're wondering what next in life
you feel like you don't have time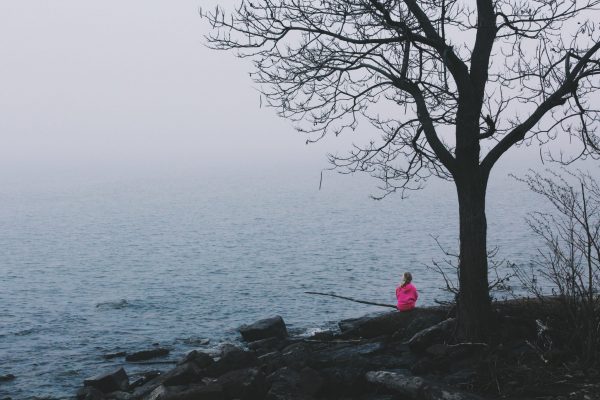 What would you do if you weren't afraid?
We've all looked at something and thought "I could do a better job of that" – but we don't actually step up and do it for ourselves. Comparison is in our nature. And fear holds us back.
How I Created Courage
I spent twenty years saying I was an "aspiring writer". I didn't actually write anything despite having ideas for a million and one stories in my head. And then one day I realised why I was holding back.
If I didn't try, I couldn't fail
Fear of failure, fear of getting it wrong, fear of being Out There, fear of being famous, fear of not being famous, fear of being successful, fear of fear. Believe me, I had it all.
I'd been blogging to an audience of about ten for years when in 2009 I resolved to run the London Marathon for charity. I knew the only way I'd see it through was to blog about it.
I wrote about the struggles of learning to run, of the emotions I felt whilst running in memory of my Dad, and I wrote about my memories of him. And people responded to the honesty with warmth and kindness, as people do.
(Good things happen when you open your heart.)
That marathon blog became an award-winning lifestyle blog. The support of my readers carried me through the writing of my first novel, and when I finally – absolutely terrified – hit publish on that book, those same people helped to propel it to the Amazon Top Ten. It sold over 60,000 copies in the first six weeks.
Since then I've signed three book deals, seen my books sold worldwide, and I've become a coach and speaker. There was a time when even writing that sentence would have triggered fear, because what I discovered was the fear doesn't stop when your published books are on the shelves. I've learned – through my own experiences – that mindfulness helps to give that fear a name, but stops it from taking over. And I've learned that embracing creativity in every day helps.
If you already follow me on Instagram  you'll see evidence of that!
What I bring to you
I'm a bestselling author, speaker, and coach, and a certified BSoM Meditation and Mindfulness Tutor. I work with people who want to rediscover their creativity and embrace a mindful approach to every day. I'm a dedicated (and very much imperfect) creative, passionate about supporting other people to find their own creative path to wholeness.
What is Create Courage?
It's a six module programme to rediscover your creativity, embrace mindfulness, and discover how to work with the fear we all have about putting ourselves Out There. It's a toolkit for negotiating the creative life.
It's the chance to be supported in building a daily mindfulness practice which will enhance your creativity – and you don't have to sit cross legged or chant (unless you want to!)
It's support and guidance from someone who has walked – and is still walking – the same path.
Courage is many things
Walking into an art class for the first time
Picking up a paintbrush when you failed your school art exams
Publishing a blog post where you speak your truth
Going back to something you used to love
Disregarding the voice in your head that was put there years ago
Shining a light on your fears
Taking that chapter of a book you wrote years ago and resolving to finish writing it
What's included in the six week course
6  carefully structured modules, each examining a different element of creativity and courage
Downloads and printables so you can escape offline and scribble to your heart's content
Weekly homework – totally optional – to keep you on track
Access to our private Facebook group for support and encouragement
Lifetime access to the course content, any updates, and occasional bonus group Q&A FB live sessions
When do we start?
June 2018
What you'll learn
How to be mindful every day (even the tricky ones)
Ideas and where to find them
The physical and mental benefits of meditation and mindfulness
How to embrace imperfection
How embrace fear (and then tell it to be quiet and go and sit in a corner)
Why you're scared of being visible – and of being invisible
Why almost every creative has experienced impostor syndrome
Why creativity is for you, and for everyone
How to treat yourself with compassion and love
How to be confident in your creativity
How to find the time in a busy life
(And lots more, besides.)
How you'll feel
Words my clients have used following their work with me:
Positive

Powerful

Confident

Creative

Calm

Inspired

Peaceful

Happy

Whole
What else is available?
1:1 coaching is available alongside the course, if you need an extra hand to hold.
Contact me (link at the top of the website) for details and pricing.
FAQs
Q – I don't know what I want to do creatively – I just know I want to do something.
A – That's okay. In fact, it's perfect. You're coming to the course with courage (you're signing up) and curiosity (you have an open mind). As a multi-passionate person who loves to write, cook, bake, garden, take photographs, paint… I understand where you're coming from.
Q – I want to write a book – can you help with editing?
A – No, but I can happily direct you to people who can. Likewise if you want to self publish, or want to learn how to become brilliant at social media marketing.
Q – I have lots of other questions!
A – Get in touch! My contact is at the top of my website and all questions are interesting to me. I am happy to help in any way I can.
click here to reserve your place now