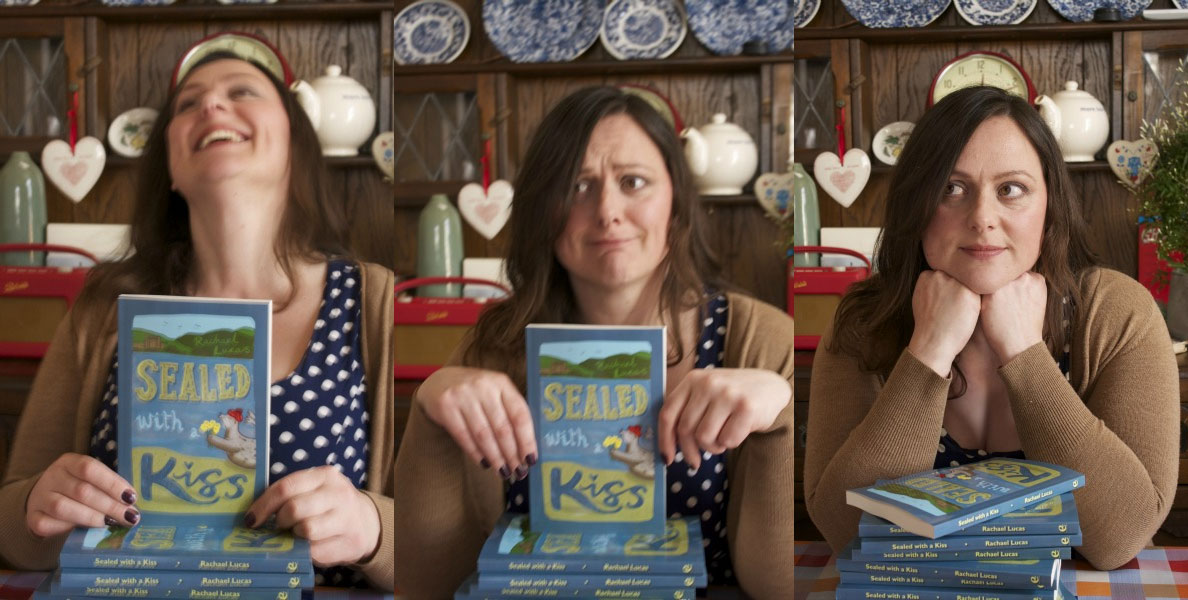 Hello. I'm Rachael. This is a picture of me trying to look very sensible and author-ish with some shiny new copies of my first novel, Sealed with a Kiss
This is my official, brand new, very shiny author page. You can have a look around and read more about me: as well as self-publishing an Amazon bestseller (still a bit astounded by that, will write more about it later this week) I also write a blog about gardening, cake, and being a failed Martha Stewart. It's at Tales from the Village. And you can find me over at Gin and Fishnets talking Roller Derby which is my latest love.
You can also find me on occasion writing at The Huffington Post and you can often find me thinking about writing in the bath, where I spend so much time that it's been suggested I'm part dolphin. Actually, I'd prefer it if you didn't find me in the bath, because that'd be embarrassing for all of us. But when I'm in there (must get that lock fixed) you'll find me on twitter, trying not to drop my phone in the water.
For what I actually look like when someone is trying to take sensible, authorly photographs of me holding my book, have a look below. I'm going to have to work on my sensible author face, I think.