Reviews –
Rachael Lucas books include Wildflower Bay, Coming Up Roses and Sealed with a Kiss
Wonderful escapism with a gloriously romantic setting KATIE FFORDE
Original, atmospheric, intriguing, romantic and funny – I loved it! CHRISTINA JONES
Reminded me a bit of Jilly Cooper's brilliant first novel, Emily . . .and in my book you can't get higher praise than that EMMA LEE POTTER
A wonderfully feel-good read JULIA WILLIAMS
The perfect summer read, brimming with fun, flowers and beautifully drawn characters. I adored it! CATHY BRAMLEY
It's a gorgeous story – funny, touching and hugely warm-hearted. I actually cheered at the end! MIRANDA DICKINSON
Filled to the brim with warmth and charm ROWAN COLEMAN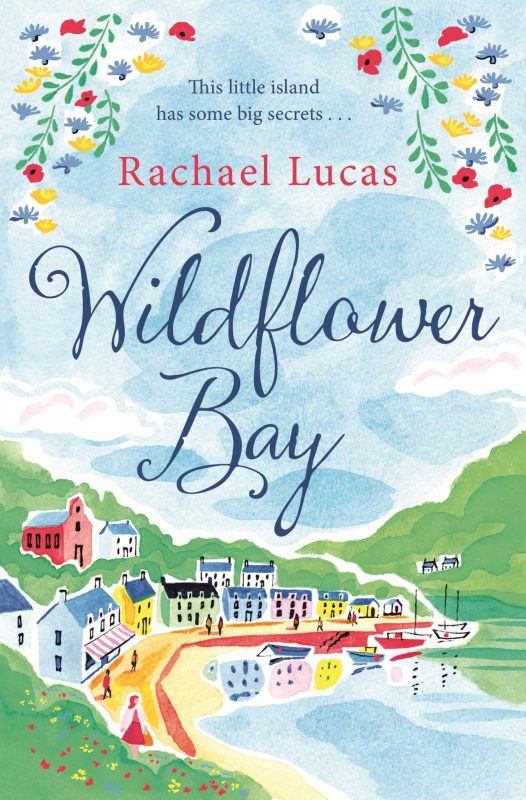 WILDFLOWER BAY – Rachael Lucas
Rachael Lucas books – published by Pan Macmillan.

This little island has some big secrets…

Isla's got the designer clothes and dream job as head stylist at the most exclusive salon in Edinburgh. The fact that she's been so single-minded in this quest that she's forgotten to have a life has completely passed her by – until disaster strikes.

With her flaky flat mate AWOL and even her reliable old dad a bit distracted, Isla is out of options.

Forced into a corner, she heads to the remote island of Auchenmor to help out her aunt who is in desperate need of an extra pair of hands at her salon.

Finn is thirty-five and reality has just hit him hard. Now his best friends are about to have a baby and everything is changing. When into his life walks Isla . . .
COMING UP ROSES – Rachael Lucas
Would-be gardener Daisy can't believe her luck when her parents announce they're off on a midlife-crisis gap year, leaving her in charge of their gorgeous garden. After a turbulent few months, a spell of quiet in the countryside is just what she needs.

A shoulder to cry on wouldn't go amiss either – so when Daisy comes across Elaine and Jo, she breathes a sigh of relief. But her new friends are dealing with dramas of their own . . .

As Daisy wrestles the garden into something resembling order, her feelings for handsome Irishman George, begin to take root. But Daisy's heart's desire – her parent's garden – is under threat, and she is forced to confront nosey neighbours and fight greedy developers. Village life is turning out to be far from peaceful.
Buy from Amazon UK here or from Amazon US here.
SEALED WITH A KISS – Rachael Lucas
Sealed with a Kiss has been downloaded to over 150,000 Kindles worldwide!
Kate is dumped on her best friend's wedding day by the world's most boring boyfriend, Ian. She's mostly cross because he got in first – until she remembers she's now homeless as well as jobless. Rather than move back home to her ultra-bossy mother, Kate takes a job on the remote Scottish island of Auchenmor as an all-round Girl Friday. Her first day is pretty much a disaster: she falls over, smack bang at the feet of her grouchy new boss, Roddy, Laird of the Island. Unimpressed with her townie ways, he makes it clear she's got a lot to prove.

Island life has no room for secrets, but prickly Roddy's keeping something to himself. When his demanding ex girlfriend appears back on the island, Kate's budding friendship with her new boss comes to an abrupt end. What is Fiona planning – and can she be stopped before it's too late?

This funny, big-hearted novel is the perfect read for fans of Carole Matthews, Trisha Ashley and Katie Fforde.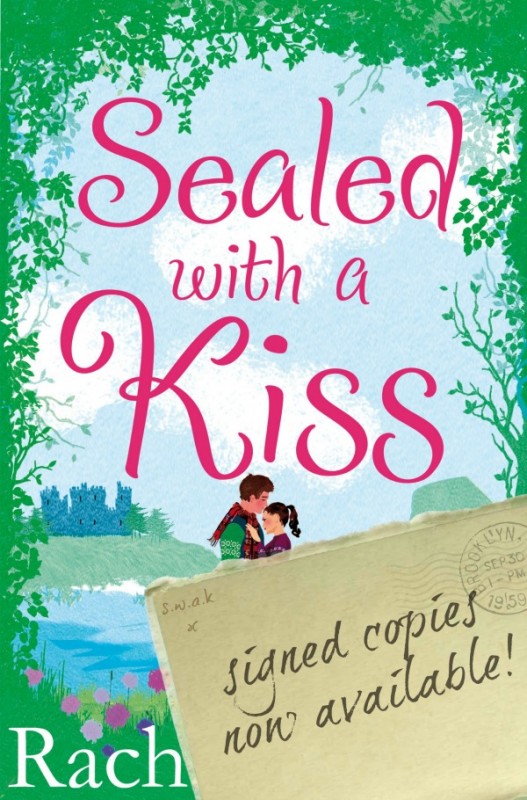 Rachael Lucas Books – Sealed with a Christmas Kiss
the gorgeous, Christmas-themed novella sequel – available as an exclusive ebook edition.
Kate has taken to life on the remote Scottish island of Auchenmor like a seal to water: she's given a new lease of life to the Laird's estate in her day job; she's befriended the once-nosy locals; and even young Laird Roddy is not quite so grumpy these days.

Better still, Kate has just had her best idea yet: they'll turn the castle into the most gorgeous wedding venue in Scotland. The pressure's on as the first wedding is booked in for Christmas Eve – just weeks away. But with a mismatched bride and groom, a hysterical PR on her case, her own relationship woes and a huge storm blowing in, can Kate pull it off in time?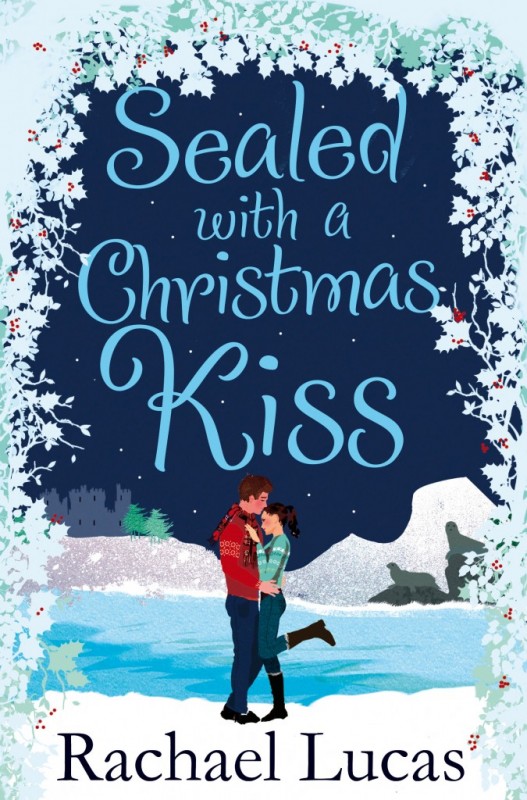 For more information on Rachael Lucas books visit the individual pages for each novel.