The funny, big-hearted bestselling novel
SEALED WITH A KISS is the Amazon top ten bestseller which got everyone talking.
Originally self published and selling over 60,000 copies in less than six weeks, SEALED WITH A KISS went on to be published by Pan Macmillan.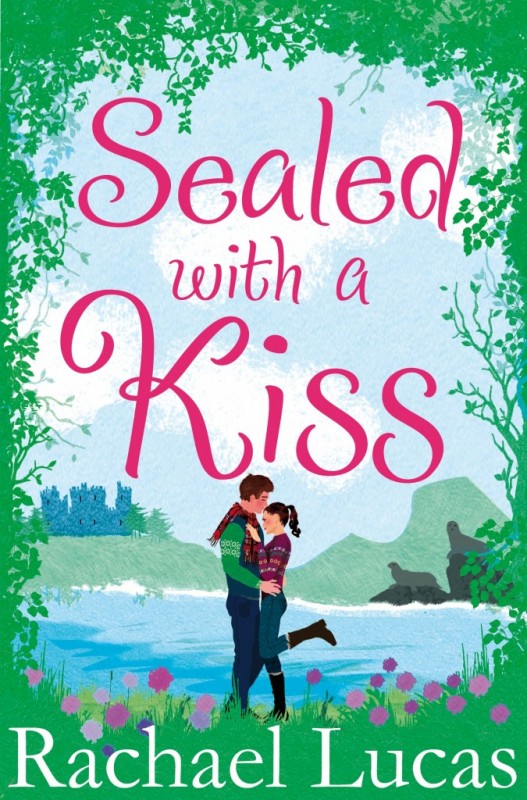 Kate is dumped on her best friend's wedding day by the world's most boring boyfriend, Ian. She's mostly cross because he got in first – until she remembers she's now homeless as well as jobless. Rather than move back home to her ultra-bossy mother, Kate takes a job on the remote Scottish island of Auchenmor as an all-round Girl Friday. Her first day is pretty much a disaster: she falls over, smack bang at the feet of her grouchy new boss, Roddy, Laird of the Island. Unimpressed with her townie ways, he makes it clear she's got a lot to prove.
Island life has no room for secrets, but prickly Roddy's keeping something to himself. When his demanding ex girlfriend appears back on the island, Kate's budding friendship with her new boss comes to an abrupt end. What is Fiona planning – and can she be stopped before it's too late?
Some of your favourite authors love SEALED WITH A KISS
'Wonderful escapism with a gloriously romantic setting' Katie Fforde

'Original, atmospheric, intriguing, romantic and funny – I loved it!' Christina Jones

'Reminded me a bit of Jilly Cooper's brilliant first novel, Emily . . .and in my book you can't get higher praise than that' Emma Lee Potter

'A wonderfully feel-good read' Julia Williams
Buy it here:
FREE delivery worldwide at Book Depository
Five star Amazon reviews:
"Sealed with a Kiss is the perfect read for fans of Carole Matthews, Trisha Ashley and Katie Fforde."
"Sealed with a Kiss is a lovely and sweet story about finding your place in the world (in the most unexpected way), and believing in yourself and in love. A real feel-gooey-inside read with a stunning setting. I can't wait to read more by Rachael Lucas now."
"This was a wonderful, light-hearted, witty book that left me wanting to read more from this author."