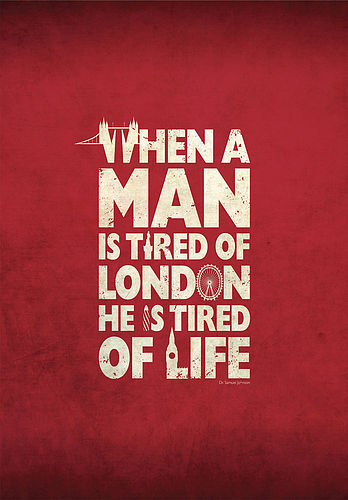 When a man is tired of London, he is tired of life, for there is in London all that life can afford.
I think Samuel Johnson had a point. Every time I go (we only live an hour away by train) I love it, but then I'm always glad to get home. As I type this at the kitchen table I can see the daffodils peeping through. The chickens are sunbathing, and the sun is lighting up the new leaves of the rose bushes.
On a Saturday, London is heaving with tourists who wave maps and stop suddenly in front of barriers and congregate in huge groups, driving you off the pavement. And people who are talking so much (because they haven't seen each other for two years) that they get on a train, change at the next underground station, keep talking, walk in a circle, and get on a train that takes them back to where they started. Ahem.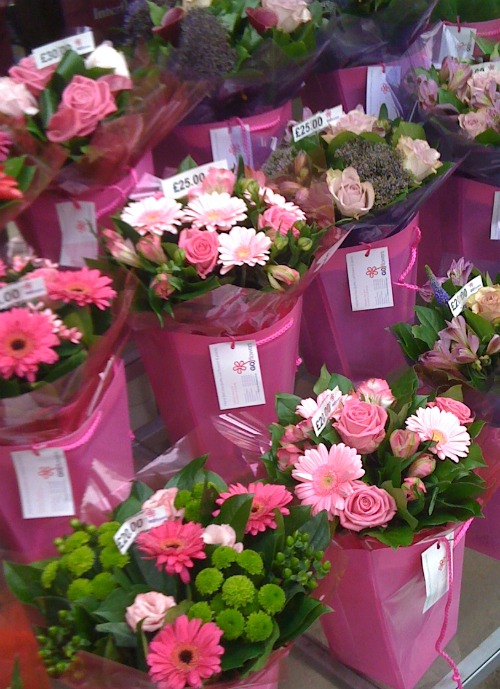 What I like about blogs is that you see the world through someone else's eyes. For me the world is all about pattern and colour. Lines, shapes, impressions. So my London photos aren't of Big Ben or the Houses of Parliament. They're photos of the things I see, and the way I see the world. It's a kaleidoscope.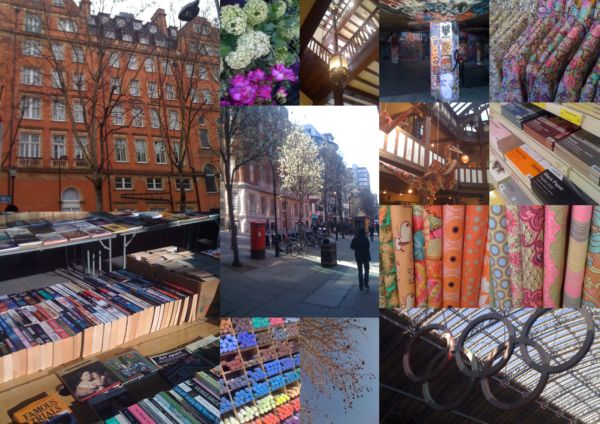 We were on a mission to find a bottle of wine when we found Persephone books. It was quite by accident and very lovely. The shop was beautiful – everything a bookshop should be. And I accidentally bought another three books for my collection. I'll write about them soon.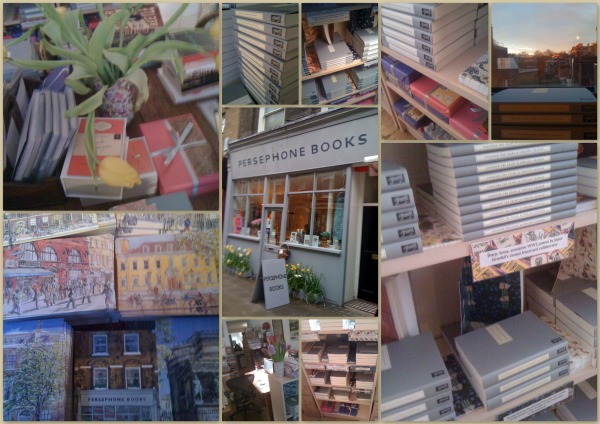 Even nicer still was coming back from London to a beautiful bunch of flowers – the lovely Liz at Violet Posy nominated me for a treat from Interflora. Aren't they gorgeous?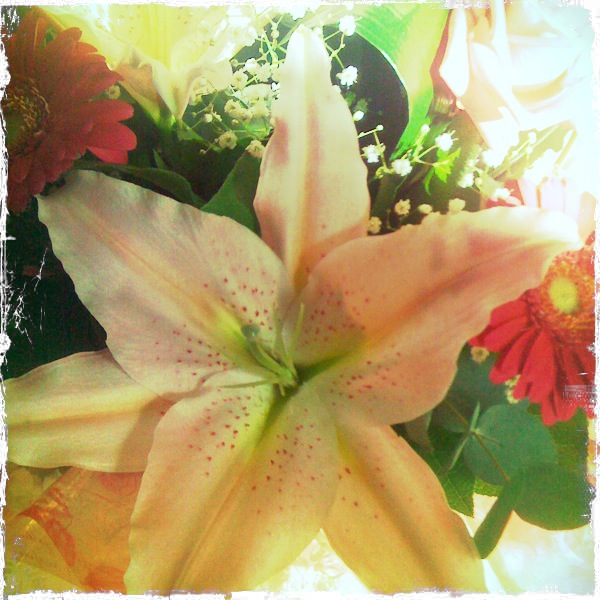 Have a lovely weekend in the sunshine. I'm off to do some gardening.