Pinterest is fab.
A couple of weeks ago, my friend (and fellow geek) Elana sent me an invitation for a new micro-blogging site, a virtual pinboard called Pinterest which has proved to be an amazing writing tool. It's already in use as I plan book no.2.
In my interview with writer Julia Williams she explains that she likes to plan a soundtrack for her books – I've realised I like to collect images and Pinterest is perfect for that. You install a little bookmarklet app, and then every time you see a picture you like online all you have to do is click and pin it to your pinboard. Sometimes when I got stuck writing the first draft of Sealed with a Kiss, I'd have a look at some videos of the Western Isles on YouTube, and I had lovely time cooing over grey seal pups when I was writing about Flora, the seal in the book. Pinterest is fab because the images are all in one place (and not scattered around the house driving my family mad).
Here's a couple of sneak previews of the mood board for Sealed with a Kiss: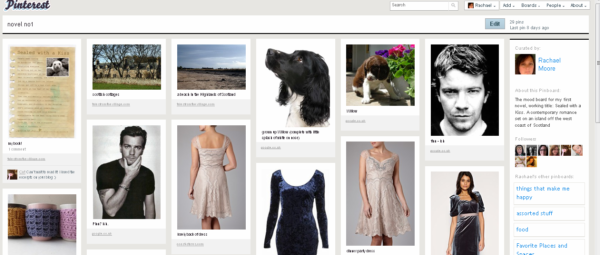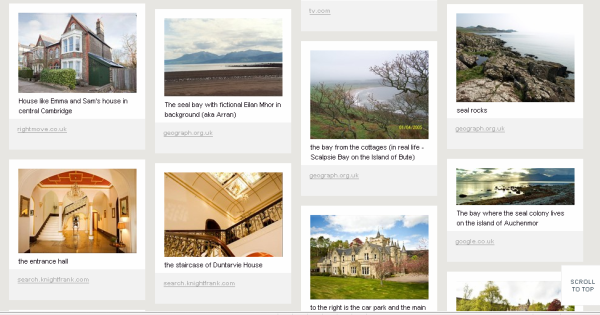 If you fancy seeing some more, you can have a look at the whole mood board for my book on Pinterest. You can find my Pinterest boards there under the username RachaelLucas1.
And if you'd like to join in and have a Pinterest board of your own, leave me a comment – I have some to give away. Then you too can procrastinate do lots of book planning research. Ahem.