Well, now that everyone who is on my newsletter has had their exclusive sneak preview (if you want to sign up, just click that link for loads more lovely stuff in the future) I'm really excited and happy to reveal the gorgeous brand new cover for Sealed with a Kiss…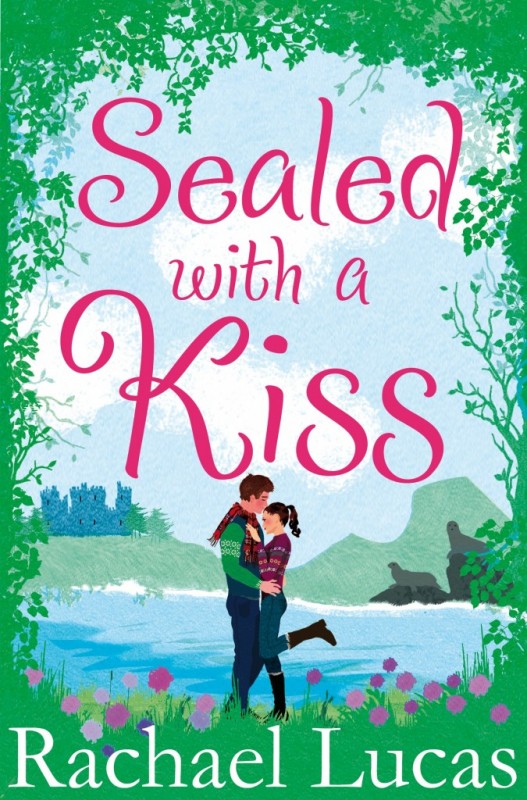 And here's the blurb…
Kate is dumped on her best friend's wedding day by the world's most boring boyfriend, Ian. She's mostly cross because he got in first – until she remembers she's now homeless as well as jobless. Rather than move back home to her ultra-bossy mother, Kate takes a job on the remote Scottish island of Auchenmor as an all-round Girl Friday. Her first day is pretty much a disaster: she falls over, smack bang at the feet of her grouchy new boss, Roddy, Laird of the Island. Unimpressed with her townie ways, he makes it clear she's got a lot to prove.
Island life has no room for secrets, but prickly Roddy's keeping something to himself. When his demanding ex girlfriend appears back on the island, Kate's budding friendship with her new boss comes to an abrupt end. What is Fiona planning – and can she be stopped before it's too late?

This funny, big-hearted novel is the perfect read for fans of Carole Matthews, Trisha Ashley and Katie Fforde.
Only another six weeks and two days until it's released by Pan Macmillan, complete with NEW STUFF. Yippee! Now if you'll excuse me, I have about two more scenes to write of the novella sequel which will be out in November (if you want a sneaky look at how the planning is coming along, have a look at Pinterest) and then I'm off next week on a writing retreat (that sounds SO posh) to get on with the next book (more about that on Pinterest, too).