I've been on a couple of Mark Warner holidays before so it was a real treat to head back to Rhodes this September but this time with my reviewing hat on, and not a child in sight. If you're looking for the technical details, the first place to go is the Mark Warner website
Below you can also check out the reviews from my fellow blogging girls who shared a gorgeous few days away – between us, you can get a pretty good picture of Mark Warner Levante and what you can expect from a Mark Warner holiday.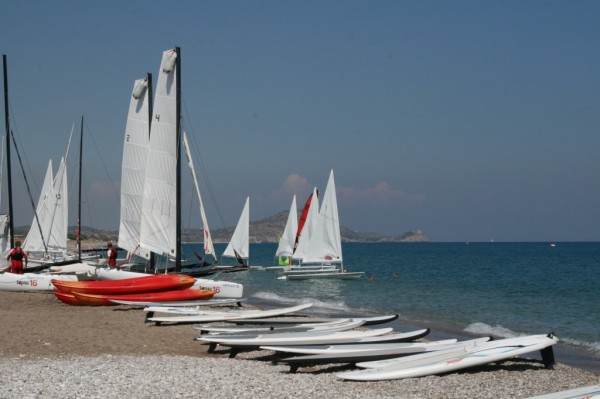 As mum/stepmum to six children from 8-14, I've gathered a pretty good idea of what parents are looking for on a holiday, and there's no getting away from the fact that Mark Warner have the family holiday experience covered.
You can fly from Manchester (with Jet2) or from Heathrow (with BA) and the flights are chartered, so from the start you're straight into MW Mode which really does help, because when you're juggling small, cross children after a flight it's lovely to arrive and be swept by a cheery face onto the right coach (complete with seatbelts – that's one of the things I look for) and driven to the resort.
Levante isn't far from the airport and before you know it you've arrived at the hotel where you don't even need to worry about your bags – you just hop off the bus, grab a drink (they're waiting for you, which is always a plus) and they're whisked off to your room. Sue, the resort manager, and her staff are there to welcome you and they will do ANYTHING they can to make sure you have a good time. If you've forgotten insect repellent, or you need a particular food or drink – she'll get it for you. My previous two experiences on Mark Warner holidays were exactly the same – their ethos is based on making sure you have the best holiday you can and they really do everything to make it happen.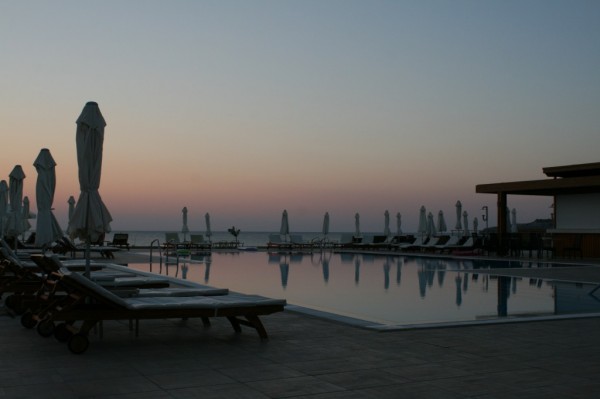 We woke to the most beautiful sunrise over one of the five pools. I'd decided this trip was going to be as much about taking time to embrace the gorgeous atmosphere and scenery of Rhodes as it was about taking part in the activities – and there are loads of them – in Levante. I got up every morning at dawn and sat on the beach watching the sun rise before meeting the others for breakfast.
Breakfast was a huge buffet which catered for everyone – from a full English, to made-to-order waffles and pancakes (gluten free available, too) and a wide range of fresh fruit, pastries and continental breakfast. Coffee or tea and freshly squeezed orange juice are brought to your table, and there are high-chairs galore so no worrying about there not being enough to go round.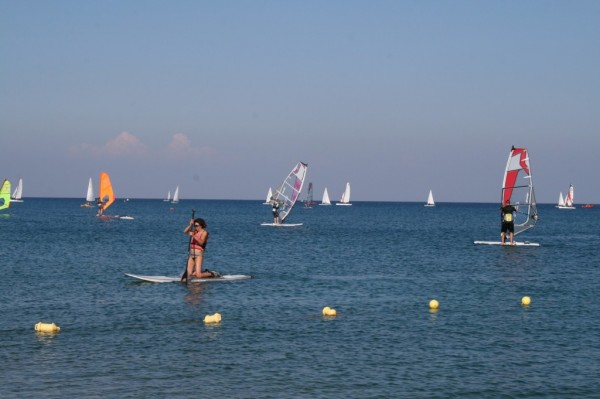 The first morning I decided to give windsurfing a whirl.
You can kayak, paddle-board, windsurf and sail – all for free, with experienced staff happy to teach you how to handle your chosen vessel… well, theoretically. I was the worst windsurfer in the history of the world – after what felt like forever (with Lisa almost weeping with laughter) I almost managed to get my sail upright for a second before falling in for the 89th time.
In the end I lay on the board and had a lovely relaxing float – but I gave myself serious brownie points for trying. It also meant I felt completely justified in eating vast amounts at lunchtime. (My reputation as World Champion Feta Cheese Eater is now cemented.)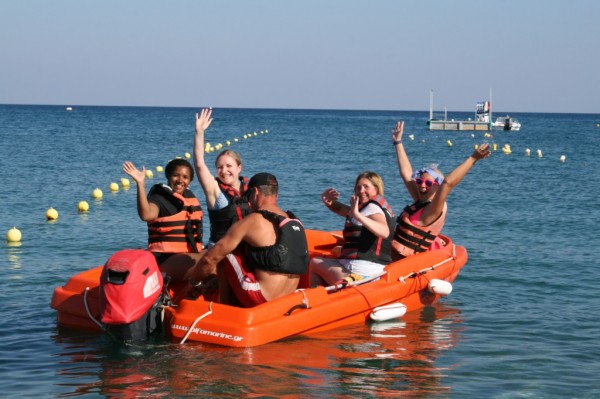 You can also head off to sea for a turn on the inflatable sofa thingy (I'm sure it has a proper name) but I decided against that because I like my lunch to stay inside me once I've eaten it. Plus now I'm in my forties I'm allowed to send the young things off to have fun (whilst I read my book under a sun umbrella). Needless to say, this was the before photo. The after one was a bit more bedraggled…
I stayed in a deluxe family suite which had a huge bathroom with a bath and separate shower (the rooms and bathrooms are very much five star standard and gorgeous). There was a separate sitting room with two sofas which could be turned into beds, complete with a television, perfect if you had children who wanted to get up at ridiculous o'clock and watch cartoons.
The bed was super king size, incredibly comfortable, and there were dressing gowns, slippers, all toiletries, and a little fridge. There's also a safe, loads of storage space, another television, and the huge balcony you can see below – complete with a high, safe barrier (another thing on my holiday-with-children checklist).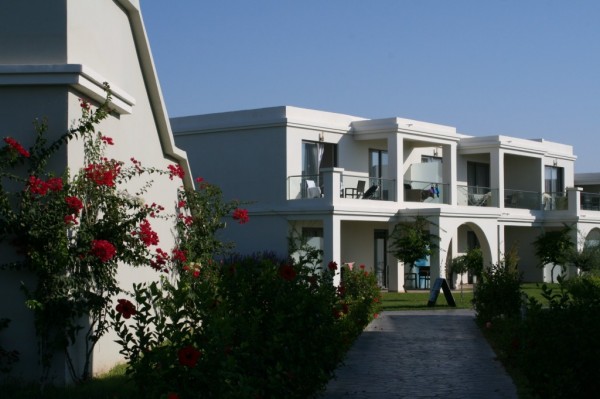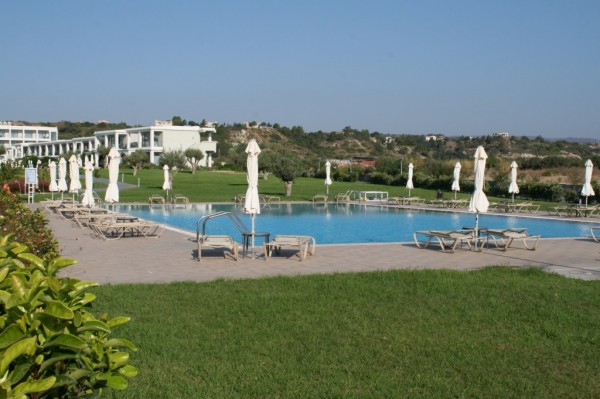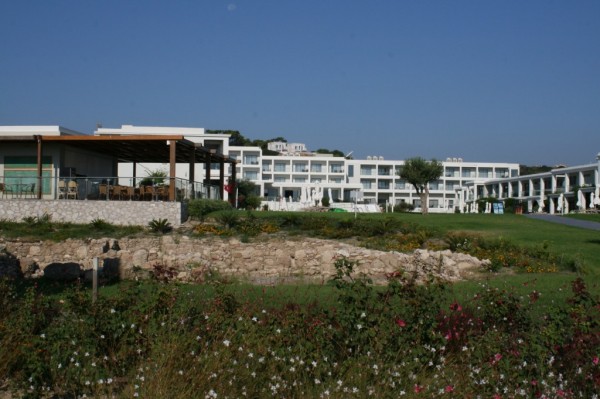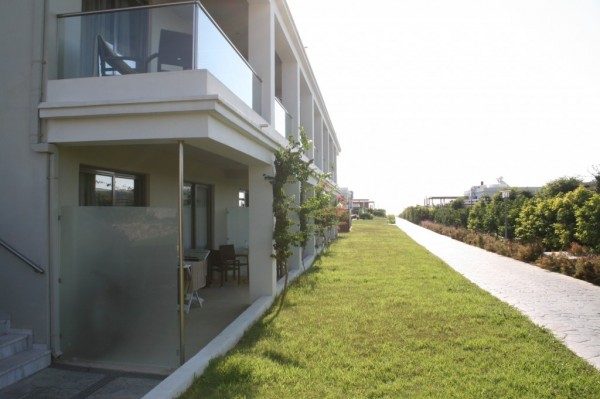 What you really notice at Levante is the space – the rooms are huge. The balconies are huge. There's loads of paths all around the resort so you can wear out your toddlers before bedtime (assuming you're not taking advantage of the famous Mark Warner evening childcare) and in the mornings I quite often met families pottering down to the beach with early-rising little ones before they headed up to breakfast.
If you need toys, flotation devices, baby equipment – the childcare staff are happy to lend you anything you need. You can read all about the childcare details here – but what I'll say here is this: when I first went on a Mark Warner holiday it was as a very cautious young mother to a nearly-four year old and a toddler, and I'd never left them at all, but they had an amazing time, and when I got home I had friends stopping to tell me that I looked more rested than they'd seen me look in years. It's bliss.
You can borrow a mountain bike (free!) and take a trip round the island – on or off road. Or if you're a tennis fan, there's a purpose-built tennis centre boasting six Astroturf courts and you can either sign up for lessons with qualified coaches, or have a quick knockabout and then get down to the more serious business of… Pimm's.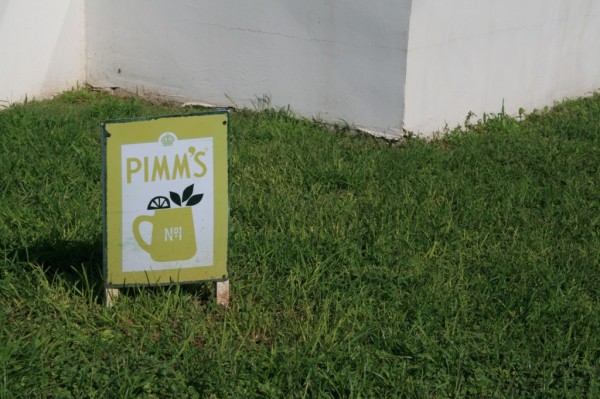 There's some beautiful countryside surrounding the resort and the grounds have both the ruins from a house from the Hellenic period and a Roman kiln which are mesmerising. I kept stopping to stand beside them and daydream about the people who'd lived there so long ago – one of the magical things about visiting Rhodes is the history which surrounds you.
I had an amazing time – a perfect mix of relaxation (and making pebble cairns, which was a lovely way to spend time on the beach, in between mojitos, delicious meals, and trips to the spa) and activity, which is a pretty good advert for a holiday.
It's a testament to how seriously Mark Warner take holidays that I managed to feel completely rested after our five day break.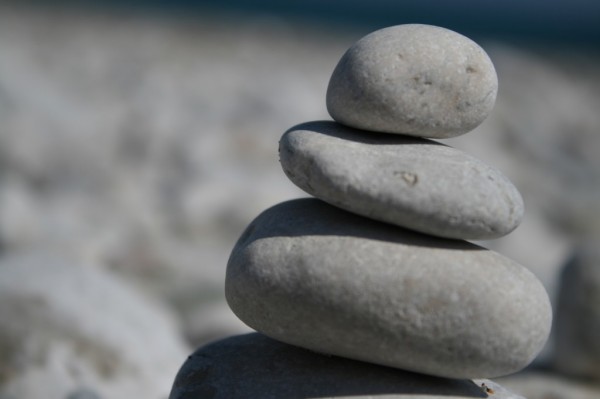 For more reviews and some other perspectives on our blogger trip to Mark Warner Levante resort in Rhodes, pop over to have a look at my fellow bloggers:
Kate
Rebecca
Emily
Victoria
Lisa
Alison
Carissa
Monika
Kara
Julie
Huge thanks to Emilia, Polly and Tim from Mark Warner, who made our trip a brilliant experience. Can't wait to return to Levante…soon!
Don't forget you can buy my first novel, Sealed with a Kiss onAmazon and you can order the sequel, full of Christmassy sparkle, Highland ponies, an out of control PR, and a wedding disaster in the making here: Sealed with a Christmas Kiss – only 59p for Kindle this week!.
Are you coming to Blogfest?
I'll be there, talking on a round table about Blogging and Self-Esteem.
I'll also be on a panel at St Albans Literary Festival on November 7th with Rowan Coleman, Liz Fraser, and Angela Clarke – which comes with champagne and cake which is always a plus in my book.