Hello. It's been a while, hasn't it? For that I blame the fact that I ended up slightly drowning in rewrites of my next book, which is out on the 21st of May. Turns out I'm not very good at just fixing this and that. I ended up pulling at the written equivalent of a loose thread and unravelling the whole jumper into a woolly mess and having to rewrite the WHOLE thing.
I could lie and say it was easy… but it was one of the hardest things I have ever done (and I've run a marathon, and had a 9lb+ baby at home with no pain relief, so I know lots about doing hard things, I think). I cried a lot. I threatened to give up writing. I contemplated breaking limbs or paying back my publishing advance. (Okay, I might be a bit of a drama queen…)
And then it all came together. I really love the story it became, thanks to my lovely agent Amanda and my equally lovely editor Caroline, both of whom could see the story that was lurking underneath, waiting to get out.
And so here we are: in May 2014, Coming Up Roses will be released to the world. Here's the cover – isn't it gorgeous?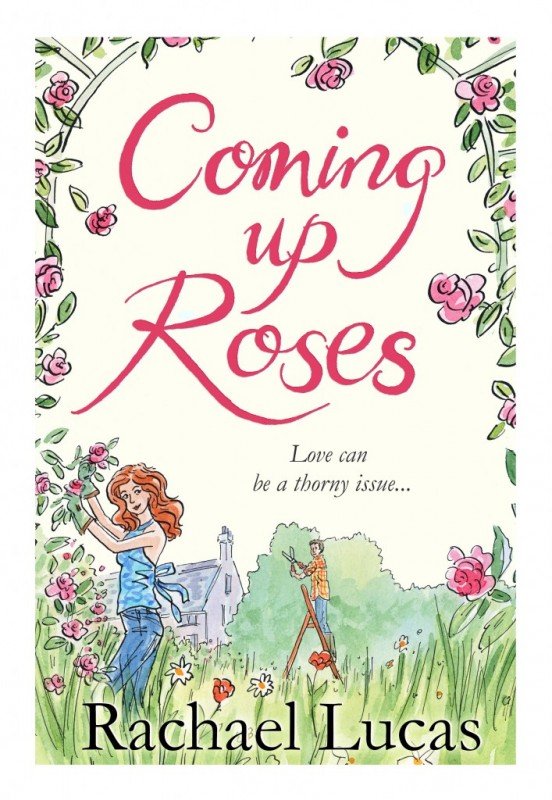 What's it about? Well, here's the official blurb:
Would-be gardening expert Daisy can't believe her luck when her parents announce they're off on a midlife crisis gap year, leaving her in charge of their gorgeous garden, much in need of her expert TLC. And coming just after a break up, some peace and quiet in the countryside is just what she needs. Only, village life turns out to be anything but – with nosey neighbours and greedy developers instantly stirring up trouble.

What Daisy really needs is a good friend, or two. So when she comes across Elaine and Jo, she's relieved to have multiple shoulders to cry on. But her new friends are dealing with dramas of their own – a marriage in crisis, a family secret and managing the local gossips.

As Daisy wrestles the garden into something like beautiful order, can she get a grip on her new feelings for handsome Irish rogue George and stop her parents selling up to a developer?
You can already pre-order it here (or you can wait and buy a copy in the shops!)