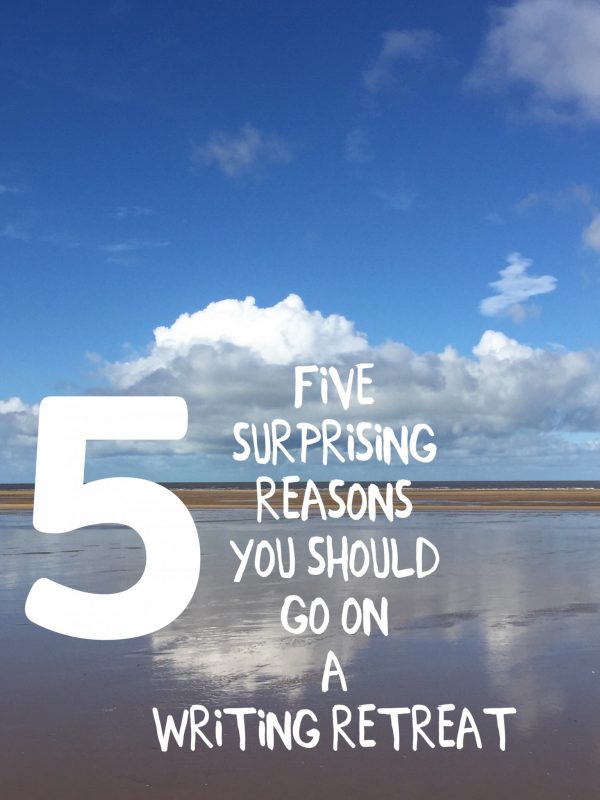 I know what you're thinking. The idea of a writing retreat seems ludicrously self-indulgent. (Why would you need to escape when you've got a perfectly good study at home? I know this, because I thought it too.)
Then I started noticing that writing friends were sneaking off and posting little comments on Twitter saying how many gloriously un-interrupted words they were getting done, and I began to  wonder if I was missing a trick.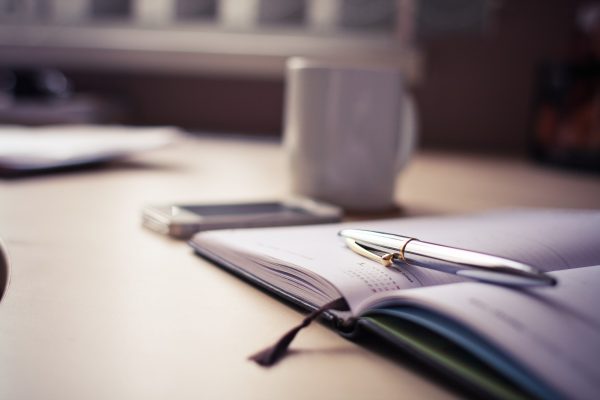 The thing is, there's the school run, and the trips to the post office, and the neighbours having their roof re-tiled, and – before you know it the day is over and all you've done is rearrange your desk.  So what exactly can a writing retreat do for you?
1. Discipline
The first writing retreat I took was a bit of a shock to the system. I arrived in a daze with a heap of post-it notes, a pack of brand new Sharpies, scissors and sellotape (I don't know what I was planning to do either – origami, perhaps?)
I pootled around and went for a walk, and was shocked to discover that everyone else had written thousands of words by lunch. So I downloaded the Self Control app and remembered that the secret to a first draft is much like running a marathon.  One word in front of another until you hit The End.
It's not always easy. It's not often easy, in fact. One of the first lessons I learned about writing books was that the moments when your fingers are flying on the keyboard are the unusual ones. Some days getting the words out is so painful that you're completely exhausted by the time you give up. But when you're on a retreat – and you know you're paying for the privilege – it focuses the mind and that discipline can really help you get going on a new book, or get you over the tricky middle bit. (You know, the bit you forgot to plan where all your characters start misbehaving. That's not just me, is it?)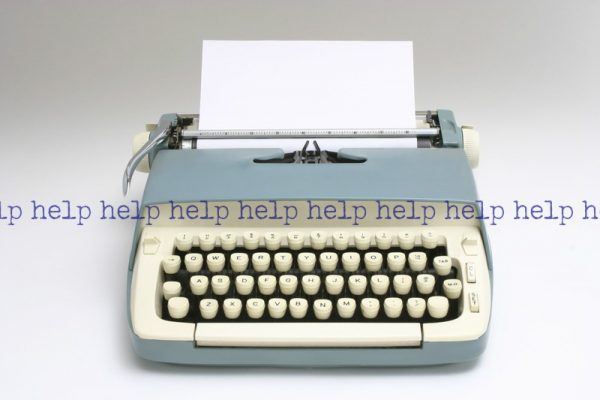 2. Competition (and camaraderie)
I wrote the first chunk of Wildflower Bay in a sprawling manor house in the Somerset Hills, cheered on by a group of writing friends (Cesca Major, Kat Black, Katy Colins, Holly Martin, Helen Redfern and Emily Kerr) without whom I'd probably still be stuck on chapter one. Bolstered by delicious cooking, and inspired by the daily word races we had, between us we wrote tens of thousands of words in just five days.
My love of writing retreats was cemented. I also laughed until I ached – which is definitely the advantage of a group retreat. But when the bell rang to signal the beginning of our hour long word race, the house fell into silence and we all typed like the wind, desperate to be the winner. Word races are a brilliant way to chase off the self-doubt and get your subconscious working. If you don't know what to write, just leave it and move on to the next scene. The whole point of a first draft is to tell yourself the story, and you can't work on it until those words are actually on the page…
You don't need to be on a group retreat to do a word race, of course. You can do it when you're alone – just set a timer and give yourself a daily target, or shout out on social media. You'll find word racers willing to join in with you at any time of day or night – have a look at #wordrace on Twitter for inspiration.
3. Location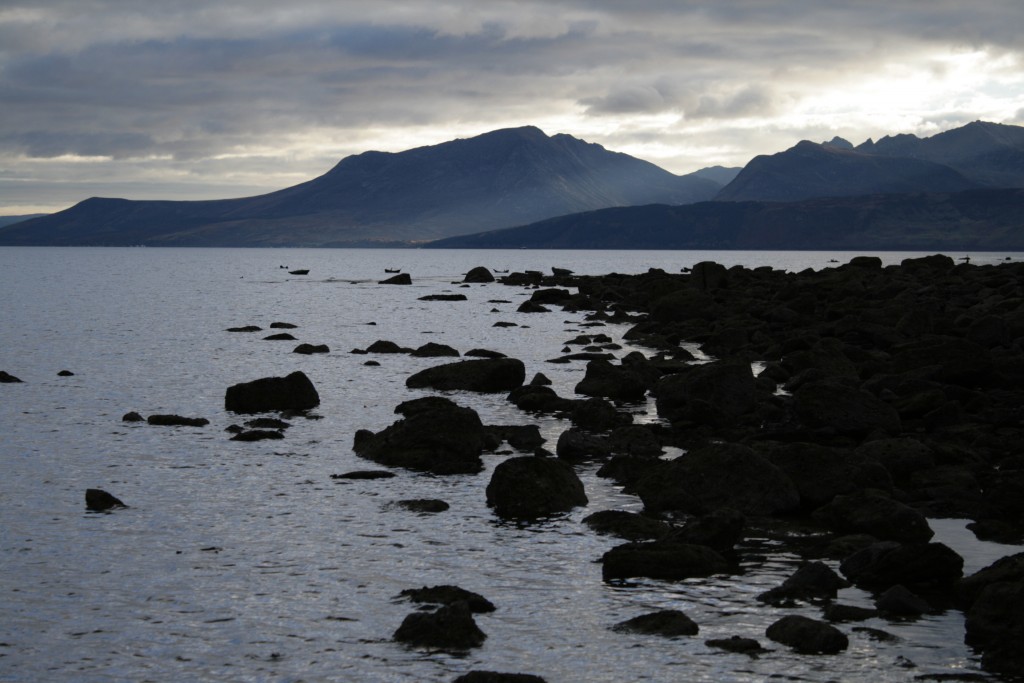 You'd think following a gorgeous five days in Somerset I'd have been at my desk feeling inspired and writing like a fiend, but one child off school sick followed another, and then there was school sports day, and then the cavity wall insulation (think: sound of a dentist drill but making the walls of the house vibrate) and the first draft deadline was looming.
So off I went, alone, to the Island of Bute for a few days. It's inspiration for the fictional island of Auchenmor where both Sealed with a Kiss and Wildflower Bay are set so it was just what I needed. I didn't just write in the time I was there – I took photographs and scribbled notes, listened to the people who would be living in the background of my story, soaked up the island atmosphere, and imagined how it would feel for Isla, the main character of Wildflower Bay, to be trapped there. She's sent to help out her aunt for a couple of months and island life is not her thing at all. She loves the anonymity of the city, so I wandered around thinking about, putting myself in Isla's shoes.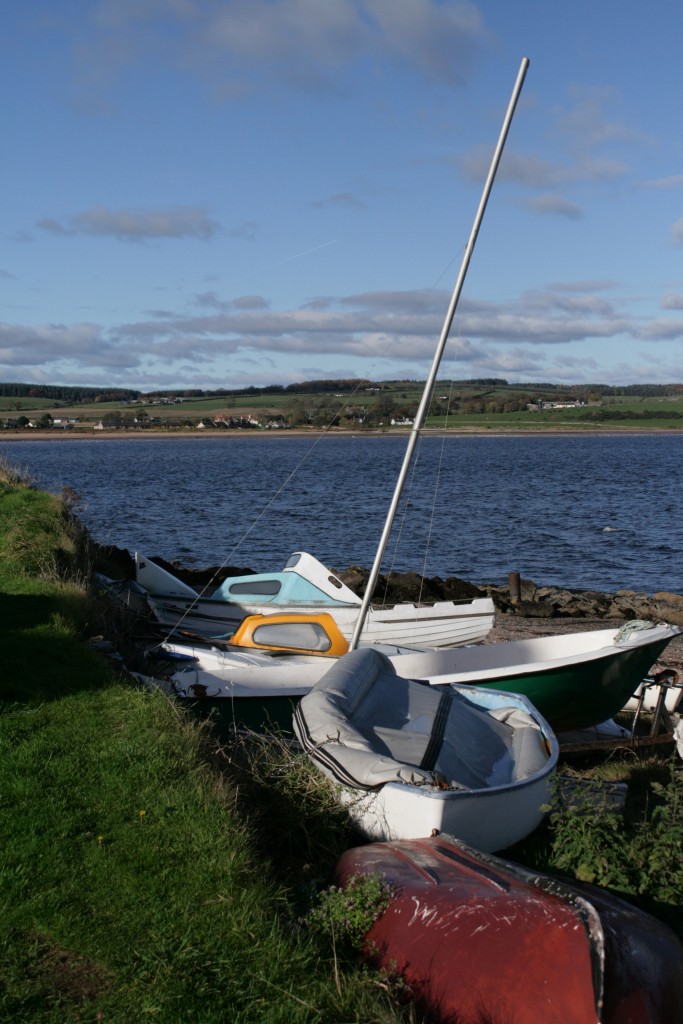 4. Pacing
(Yourself, that is, not your prose.)
Writing daily without interruption gives you an idea of exactly how many words a day you can write before your brain gives up. I have writing friends who are pleased if they manage 1000 a day, and others who prefer to work in furious bursts and aren't happy unless they get over 8000 done. Most of us lie somewhere in between, and having the time to focus on your writing and nothing else gives you a good baseline which – theoretically – you can then take back home with you.
I say theoretically because I'm still struggling to get into a consistent daily writing routine and I have a very bad binge writing habit…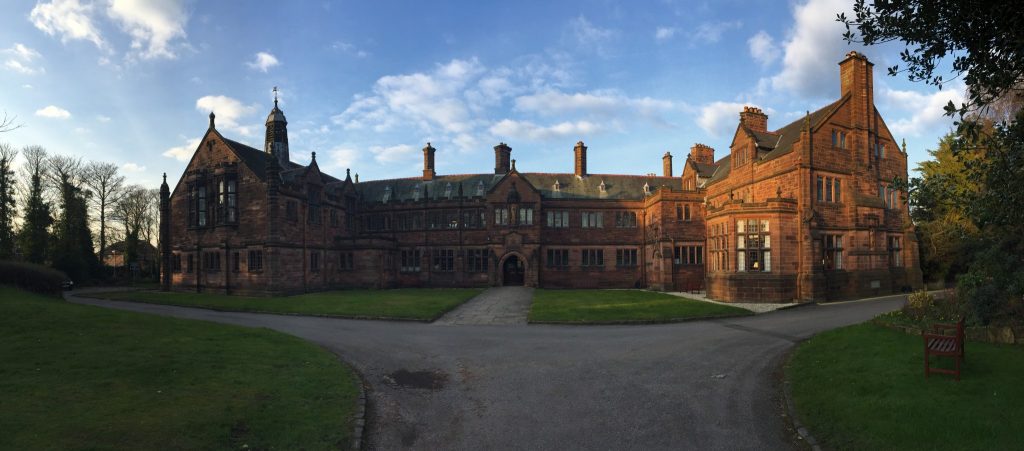 Luckily I live just an hour from Gladstone's Library which means I can sneak off for day-long writing retreats. I get there at 9am, work until lunch, and write, surrounded by books, long into the evening before driving home in the dark. Often the driving time helps me sort out plot tangles for the next day, which is a plus.
5. Education (or inspiration – or writerly gossip)
Having decided I was definitely more productive when writing alone, I didn't expect to get much done when I headed to Gladstone's Library with fellow Prime Writers. But in between coffee and long chats over dinner, delicious chocolate and the occasional glass of red, I managed to write over 30,000 words in five days. (It's amazing what a tight deadline can do for inspiration.)
Writing with friends, talking about the things we all have in common (we all have habits – my characters are always 'laying a hand on an arm' in a comforting manner, and it turns out we ALL pull faces our characters are making when we're typing) is a real help. And an evening talking about books and writing with other people who are just as obsessed is the best fuel for a long writing day.
Good luck, and happy writing!
This little island has some big secrets…
My new book Wildflower Bay is released in three parts as an eBook serial, before being published by Pan Macmillan as a paperback on August 11th.
You can download Part One FREE here.
Sign up below for my occasional email notes and you'll have the chance to win a super early signed copy of Wildflower Bay later this month. You'll also be first to hear about courses I'm offering, and Write for Joy retreats which will be coming soon. I promise not to fill your inbox with rubbish or share your details, and you can escape any time.
Unsubscribe. I mean unsubscribe. Ahem.