a stunning, romantic summer read
This little island has some big secrets…
WILDFLOWER BAY – Isla's got her dream job as head stylist at the most exclusive salon in Edinburgh. The fact that she's been so single-minded in her career that she's forgotten to have a life has completely passed her by – until disaster strikes. Out of options, she heads to the remote island of Auchenmor to help out her aunt who is in desperate need of an extra pair of scissors at her salon. A native to the island, Finn is thirty-five and reality has just hit him hard. His best friends are about to have a baby and everything is changing. When into his life walks Isla…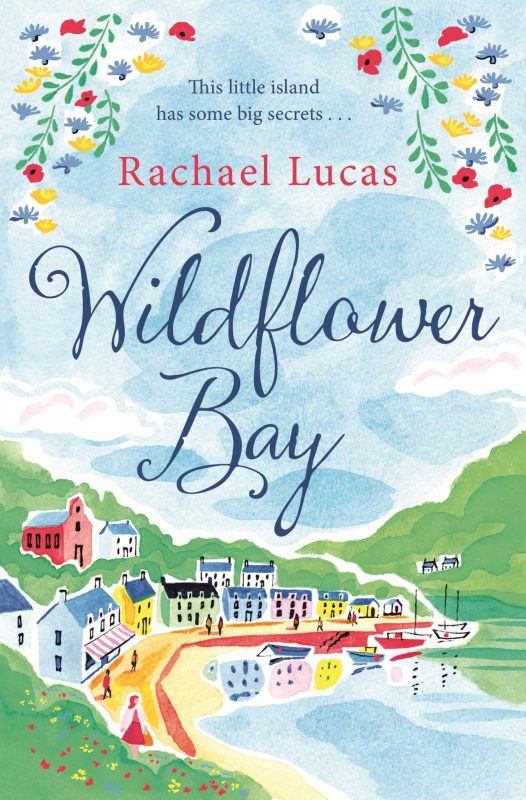 Available from the following retailers:
WH Smith
For overseas readers – FREE delivery worldwide via Book Depository
Wildflower Bay – Rachael Lucas
Wildflower Bay
This little island has some big secrets…
Isla knows exactly where she wants to be in life by the time she hits thirty, and she's on course – until disaster strikes. Cornered into taking a job helping out her aunt in a grim little hair salon by the sea on the island of Auchenmor (location for Sealed with a Kiss) she's determined to get through her eight weeks there without making any waves.
Finn's best friends have left him high and dry with the announcement that they're having a baby, and he's realising that it might be time to grow up – but has he left it too late? He's been running from the secrets in his past for far too long, but with Isla's help, maybe it's time to face up to the truth about his family history.
Ruth's looking back over a life well lived – does she hold the key to both Finn and Isla's happiness?
Find out in Wildflower Bay by Rachael Lucas, published by Pan Macmillan on 11th August 2016.